Updated: Theresa Nkoyo Ibori Convicted, Sentenced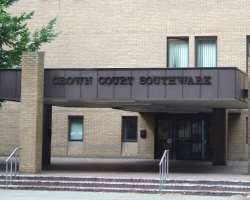 SAN FRANCISCO, Nov 22, (THEWILL) - Delta former First Lady and wife of ex Governor, Chief James Ibori has been convicted and sentenced to 5 years in prison on two-count charges related to money laundering. She was found guilty on counts 1 and 3.
A court clerk told THEWILL in a conference call that she was however discharged on on counts 2 and 4.
The jury entered a verdict at about 15.56 pm GMT and she has been remanded in custody and transported to the Holloway Prison, Islington, North London, the clerk added.
Mrs. Nkoyo Ibori's conviction followed a few weeks of trial over her involvement in money laundering and misappropriation of Delta State government funds while her husband, Chief James Onanefe Ibori was Governor of the state.
The Southwark crown Court jury agreed with Uk prosecutors that she helped Chief Ibori launder looted funds from Delta.
Recall that the same court presided over by Justice Christopher Hardy a few months ago sentenced two female associates of Chief Ibori to 5 years imprisonment each after it found both guilty of money laundering and complicity.
Chief Ibori is being held in Dubai and fighting his extradition to London for trial in the same web of money laundering and misappropriation of state government funds.