Governorship: Deltan's Will Decide - Ogboru; Expresses Confidence In INEC, Jonathan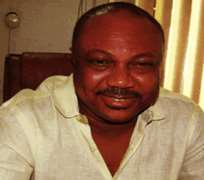 LAGOS, Nov 16, (THEWILL) - After a Court of Appeal sitting in Benin last week ordered a re-run of the Delta State governorship race, the Democratic People's Party (DPP) candidate, Chief Great Ovedje Ogboru today said President Goodluck Ebele Jonathan would make good his promise to ensure credible, free and fair elections as the country decides in 2011.
Ogboru expressed the view in his Norman William Ikoyi office in an interview with journalists, stating that unlike the previous administration of President Olusegun Obasanjo, the present administration does not see elections as do-or-die affair and doubted that President Jonathan would stoop low to steal the mandate of the people.
He also endorsed the present Independent National Electoral Commission (INEC) under the leadership of Professor Attahiru Jega, citing what he described as "a huge portfolio of integrity and goodwill the INEC chairman had exhibited in different public offices he had held at one point or other."
He said the indigenes of Delta State had been cheated in the past years, but acknowledged the country's social and political environment had changed from what it used to be when former President Olusegun Obasanjo was in power.
According to Ogboru, "so, whereas we had a do-or-die situation in 2007; today the promise, whatever it is, is that there is going to be free and fair elections in 2011 and that has been the slogan of this administration. We are going to take them by it. And we believe that they will hold firmly to their promise."
He explained that it is not true that the socio-political environment of 2003 and 2007 are the same today. "The change between the former occupant of the Office of President and the present occupant portends a shift in paradigm. Both belong to the same political party, but the government position has been different." He admitted that the judiciary "was inundated with the extremely corrupt practices that took place in the so-called elections of 2003 and most especially 2007. If the judiciary that is being vilified by many were to do what was required, they would have thrown the country into anarchy. So, they chose their timing.
"There was second step in what they did and gave some selective decisions favourable to the expectation of the people. In some other cases, they gave some unfavourable decisions with a belief that time would heal and things would normalize. We just have to give the judiciary some more respect than they deserve," he said.
Ogboru pointed out that there "are no few rotten among them. As a matter of fact, there are quite a number of them who are hopeless. In 2003, we did not lose an election. In 2007 too, there was no election. It was just unfortunate that somebody was declared winner. In both cases, we felt robbed and cheated. The people of Delta State felt robbed."
He said there was an apparent challenge of governance deficit in Delta people, saying the previous administrations did not do much to improve quality of life of deltans, but rather used the pages of national dailies to showcase various projects and programmes of the administrations.
He said: "We are telling them to go out and vote. We will tell them to protect their votes and ensure that no thug snatch ballot boxes. If they do, lynch them like armed robbers. There is a difference between self-defence and being a violator. We must therefore protect and defend our rights."
Chief Ogboru, is the major challenger of former Delta State Governor, Dr Emmanuel Uduaghan (PDP) at the re-run election which INEC is yet announce its schedule for.