ANAMBRA CRISIS: DEATH TOLL RISES TO 2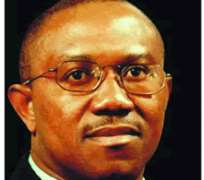 The recent communal crisis that erupted in Obosi, Idemili North Local Government Area of Anambra State has claimed another life. Daily Sun gathered that the deceased, Sunday Onubuogu died on Saturday as a result of the injuries he sustained from machete cuts during the communal crisis when two rival groups of the proscribed Adike Peace Foundation (APF) clashed.
Two sisters of the deceased (names withheld) were sighted at Obosi Police Station on Sunday where they had gone to lodge complaint.
When approached, one of tthem told Daily Sun that their late brother died as a result of the injury he sustained from the cuts, adding that she knew exactly the person who gave her brother the severe cut in the head during the crisis.
Daily Sun source said Sunday Onubuogu who was in his early 50s ran into problem with the proscribed APF at Ugwu-Obiamaenyi (Obosi valley) where his motorbike was allegedly burnt while he was lucky to escape to his home at Ugamuma village with minor machete cuts.
According to the source who pleaded anonymity, 'on his arrival at his home, a group of young men said to be members of APF stormed his home and attacked him and left him in the pool of his own blood. We later rushed him to a hospital at Ogidi on the same day.'
When contacted, the Divisional Police Officer (DPO), CSP Roland Omoteje said the relations of the deceased came to the station to allege a murder case after two months of the alleged incident.
'They came here to report a case of murder after two months of the incident. How can one ascertain their claim and if the police should arrest them on the ground of compounding a case, people will say police have taken side in the matter.
'The law is there for us to do the work. Imagine, a professional medical doctor went as far as treating the deceased without police medical certificate and if the police wish to visit him with the law of the land, even you, the press will accuse us of this and that,' Omoteje noted.
The remains of Sunday Onubuogu had been deposited at Crown Hospital Mortuary Nkpor Uno, while members of the family were still having consultations at the time of filing this report.