AFEJUKU REPLIES NNOLIM, SOME OF OUR OLD CRITICS ARE TIMID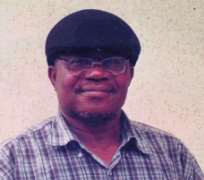 Matted lawns. Placid corners. Tangy dusky air. Moment of repose. Staff quarters, Uniben, Benin City. Nighttime finds Professor Tony Afejuku going out with the flow, but it doesn't necessarily mean he can't get batty for a while. He fizzes with laughter and picks fellow writers to shreds.
Professor Charles Nnolim was in the news recently for describing new Nigerian writers as timid, but Afejuku doesn't buy that timid doctrine. 'For him to say that, he goofed,' it sounds like a tang. 'You don't say Nigerian writers are timid. I respect him, but he went too far in that one; it was criticism gone too far. Nigerian literature is still too young, even though it is still rudderless, I must say.' And with mischief in his voice, he adds: 'Our criticism is rudderless, too. You can even say that some of our old critics are timid.'
Nnolim's prescription of utopian literature doesn't impress him either, because there are more pressing issues to address in our literature than reveling in fantasies. Apart from that, it takes generations of writers to establish a distinct literary tradition.
'It took the West hundreds of years to get the stage where they are now. Our literature is still very young. We should learn to crawl before we walk. We shall get there, but we should not be in haste. If he likes, let him write utopian criticism,' he sniggers.
Rather than accept the 'Fleshly School' categorization by Professor Nnolim on new Nigerian literature, Afejuku prefers 'Wine Literature'. What informs the new terminology? He begins with a throaty laughter, 'Without wine, you can't enjoy the flesh. I call it wine literature or the wine school. This is more acceptable than the flesh.'
Before the hoopla rent the air few months ago about his plagiaristic writings, the late Chris Okigbo enjoyed a legendary status in African poetry. His haunting tropes and variegated symbols were flaunted as a masterly archetype. It took a Chimalum Nwankwo for many to have a rethink at that hype. A poet himself, Afejuku has followed the argument. Does he still hold Okigbo in high esteem and does he still retain the status of the best Nigerian poet?
'No poet is better than the other,' he responds, sotto voce, 'because every writer has his or her own vision that is peculiar to him and has different approaches to language and styles. If you are talking of vision, of course, the vision of some writers may be sharper and more enduring than others.'
When Chinweizu et al came out with the controversial book, Toward the Decolonization of African Literature (I980), they pilloried great writers like Wole Soyinka, JP Clark and Chris Okigbo for their fidelity to Western literary tradition (Euromodernist mimesis) and getting wedded to turgid writing styles (Hopkins disease), while praising Chinua Achebe for his accessible diction and narrative subtleties.
On the flipside, Femi Osofisan gave the troika a good barracking, too, for hawking such a view. Both parties, from different perspectives, have certain validity. Afejuku recalls those instances to buttress the point that you can never be definitive in placing a particular writer above others. 'Every writer writes as his passion directs him,' he intones.
'Nothing can be more terrible than what Chimalum Nwankwo said about Okigbo,' he says in a raspy voice that masks his shock. Well, the frenzy has just begun. In literary criticism, chastisement is a usual gambit. 'Chimalum Nwankwo has just told us that Okigbo is an intellectual thief, and who will embrace a thief? If you have a brother who comes across as a thief, won't you feel ashamed to have him? That is what it means. I disagree with him. What Okigbo did was to study some of the best writers and borrowed from them to create something new, with different meanings. It showed that the man had a very fertile imagination; I mean, a man who was well endowed by the mammon of creativity.'
So, what's the difference between borrowing and plagiarism? That prompting is pertinent against the backdrop of incriminating evidence tendered by Nwankwo on Okigbo's plagiarizing predilection. A jaunty smile flicks across his face, as he explains, 'When you plagiarize, you are using somebody else's idea as if it was yours without proper apology. But when you borrow, what you take from me you turn it into something totally different. What Okigbo did was 'rebranding'. You don't need to be a scholar or a wide reader to know what he did. Okigbo did not use words and ideas of others in such a manner that will enable you and I to say that he stole.
'Every writer at one stage would be influenced by earlier writers, and then his own talent will shine forth. That's what Okigbo did; he was influenced by other great writers. That allegation by Chimalum has no basis. I think Chimalum wants some popularity. He didn't knock Okigbo down; he just scratched him. You cannot take anything away from Okigbo's reputation at all,' his voice reaches a fevered pitch.
Afejuku has been working on a collection of poetry dwelling on love, that is, love of man for a woman and the love of man for his country. 'There is also politics in it, but it is not so glaring for you to notice easily,' he informs. In a forthcoming reading in the US, this work and previous ones will form the basis of what he is going to render to the audience. 'In the West, poetry doesn't sell, not even the short story or drama. I think am going to do something about that,' he echoes.
Afejuku has been a staunch critic of the annual Nigeria Prize for Literature organized by the Nigeria NLNG. But he doesn't dispute this year's prize won by late playwright, Esiaba Irobi. 'It is a worthy recognition for him,' he says. 'Many writers have died in this country and have been forgotten. The author of the play, Langbodo, is one of such people. Ossie Enekwe died recently and, despite his being a wonderful scholar and poet, he has not been accorded a befitting recognition. That is my fear for this country, we don't do anything right. In Nigeria, writers write, publish and market their books. Abroad, you have literary agents who serve as go-between.'