The Nigerian Film Festival Hollywood Gains Steam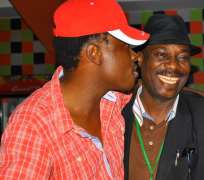 The Nigerian Film Festival Hollywood is now accepting entries for the inaugural edition of the festival. The Festival will showcase the best in new Nigerian cinema, short films, music videos, and reality television. It will provide the public with access to some of the most critically acclaimed Nigerian Filmmakers, industry professionals and tastemakers.
Established by the Nigerian Chamber of Commerce-USA, the NICOCUSA Film Festival aims to promote artistic and technological exchange between Nigerian filmmakers and industry professionals in Hollywood and prides itself as being the very first Nigerian movie festival to hold in the entertainment capital of the world – Hollywood.