REDEFINITION OF SOKOTO POLITICS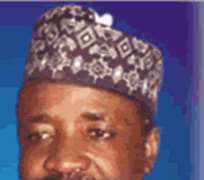 Wamakko http://sunnewsonline.com/webpages/opinion/index.htm
There is a saying that time is the finder of everything. Sheikh Usman Dan Fodiyo, the great Islamic scholar that founded Sokoto Caliphate, once said that conscience is like open wound that can only be healed by truth; it is a constant axiom. The chickens have now come home to roost.
The foregoing leads careful watchers of Sokoto political developments since 1999 to appraise and assay the current unfolding drama. It is crystal clear the maidens now troop to the market square in macabre nude dance that empties their vain content. And so is the attendant analysis of the recent dumping of the Democratic Peoples Party (DPP) by its founder and presidential candidate in the 2007 election, ex-governor of Sokoto State, Alh. Attahiru Dalhatu Bafarawa.
The split of All Nigerian Peoples Party (ANPP) was as a result of ambition to dictatorially appropriate the party leadership as a personal empire to be localized within the confines of one man. The ilk of the present governor of Sokoto State, His Excellency, Alhaji (Dr) Aliyu Magatakarda Wamakko (Sarkin Yamman Sokoto) asserted party supremacy and nationalist outlook in the management of the party. The posture pitched the group against the vampires bent on maximum power control.
Political expediency dictated realignments to contest the 2007 elections; the only permanent thing in politics being interest in greater service outreach. Governor Wamakko overwhelmingly won the governorship election under the banner of the Peoples Democratic Party (PDP) against the unwary DPP contenders who relied on ego massaging of their presidential candidate. On realization of the mistakes of underestimation of real astute political strategists, DPP resorted to all manner of erratic power struggle against PDP, a party the stock had intimidated, harassed and incarcerated its followers for eight years. Moreover, Governor Wamakko's victory was seen as a slight against the presidential candidate of DPP who had boasted scornfully that his former deputy was a political non-starter.
In an interview not long ago, he called him his political student. Indeed, the DPP governorship candidate, Alhaji Muhammadu Maigari Dingyadi was deliberately made to supersede Wamakko to create acrimony between the two friends, who also have family affinity. That was when the former was SSG and the latter deputy governor.
The manner of court cases which prominent legal luminaries now call judicial anarchy and confusion constituted the process of vendetta and personal antagonism Alhaji Attahiru Bafarawa holds against Governor Wamakko.
We had predicted that Alhaji Muhammadu Maigari Dingyadi remained unwilling horse that was being dragged along in the court cases and other clandestine destabilization machinations against good governance of Sokoto State. We also predicted that with time he would be dumped when his goading lord ultimately finds appropriate platform to re-launch his political ambition.
We are, therefore, least surprised by the scientific proof of our postulations when Alhaji Attahiru Dalhatu Bafarawa jilted DPP for Action Congress of Nigeria (ACN). That action is ostensibly demonstration of democratic leverages, but the guess is leadership problem that may eventually envelope his new found party when the Sokoto scenario shall replicate itself. Our only concern is if our colleagues in the Press shall objectively keep journal of the unfolding events as we march to nurture true democracy in Nigeria, the giant of Africa, the pride of black man in the world.
Democratic ascendancy is realizable in political tolerance and altruism that shall respect our overall values in contrast to denigration of cherished institutions and personalities entrenched by power vendetta in Sokoto by DPP cohorts.
Of course, Economic and Financial Crimes Commission (EFCC) is still on prosecution to recover the alleged N15 billion misappropriated Sokoto State funds. The new found party may be an avenue to quick persuasion to recover the funds instead of refusing to torpedo the cause of justice.
That shall be justification for accountability in generational change for a better society. It should be a process that guarantees quantitative and qualitative education, a veritable instrument for overall empowerment and societal growth. We wonder the fit for any system or political association of a folk that hated education with unusual passion, but preferred mercantile governance that nurtured or groomed miscreants and street urchins 'area boys', denied basic education.
The past couple of weeks saw DPP in Sokoto in suspense - vacuous leadership that leaves the entire machinery in total disarray. It is the wind that exposes rump of the chicken as we had predicted. It is the tragedy of absolute power and hero worship, attributes anthetical to democratic principles. Speculation is idle pastime. The reality is authentication of our earlier observation that the desperation of the party in Sokoto is only avenue of political relevance as the contrivance has failed as a project of political trajectory in Nigeria. It should be seen as a failure of management on the founders and major sponsor.
The tree has fallen from its roots and what next?
Meanwhile, we salute Governor Wamakko for quick intervention in fixing infrastructure destroyed by the recent flood inundation. Sokoto city now enjoys uninterrupted supply of potable water, Silame Bridge that connects so many villages is now rehabilitated, and the people of Goronyo and other areas affected by the flood are now being permanently relocated. Sokoto/Illela road destroyed by the flood, a federal road, is being fixed by Governor Wamakko's administration. The trans-border road is very strategic because it facilitates huge commerce between Niger Republic and Nigeria (including Lagos, Port Harcourt, Onitsha and Ibadan).
We also salute Governor Wamakko for the ongoing commissioning of rural electricity, rural water supply and other numerous projects executed by his administration. Governor Wamakko concentrates on impact felt projects that touch the basic needs of the people instead of spraying crass money on the streets to elongate the sordid description of Sokoto people as chickens and grains - the statement and posture of Governor Wamakko's adversaries. The projects being executed by the administration are aimed at overall economic and social development of the people. It is indeed heart warming that school enrollment of boys and girls has seen tremendous leap. The al-majiri integrated school system (Islamic and western education) now absorbs the young boys that beg on the streets.
This is a model Governor Wamakko has created to solve this problem in the northern states. Owing to envisaged upsurge in school turnout of indigenous secondary leavers a university is justifiably being established by the State Government to supplement statutory responsibilities of two major tertiary institutions in the state - Shehu Shagari College of Education and Sokoto State Polytechnic. This is in addition to Usmanu Danfodiyo University, Sokoto, a federal university. Schools in Sokoto State including the tertiary institutions have received necessary teaching and learning materials, staff motivational dynamics and required equipment. We salute his courage and vision.
It is our candid hope that stakeholders in Sokoto political equation shall strive more to explore means of accelerated development of the state. Power should not be for personal cravings, but service to the society, which is why we shall continue to propagate equity, justice and fairness in power ingress and egress - the cherished values of Sokoto Caliphate.
Mohammed S. Umar is President Sokoto Liberal Democrats Media Foundation (SOLID)