Emmanuel Eweta Uduaghan Arrested in Calabar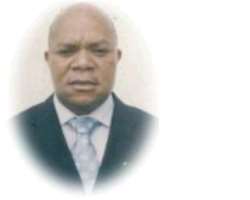 Feelers emanating from Asaba reveals that former governor of Delta state, Dr. Emmanuel Eweta Uduaguhan has been arrested.    A government house source said the former governor, whose election was annulled yesterday by an appeal court, was arrested by his chief security officer in Calabar.
Huhuonline.com has not been able to confirm Uduaghan`s arrest. But can say that the former first family of Delta state has moved out  of government house. Our checks reveal that the former first lady, Roly Uduaghan was seen moving their properties out of the government house.
However, attempt to swear in Hon. Sam Obi,speaker of the state house of Assembly  has been delayed by the chief judge of the state, who claims she has not received a copy of  the judgement that annulled Uduaghan`s election.
More to come