FADING NOLLYWOOD STARS (1)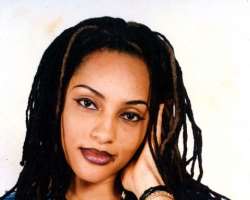 If those that have contributed to making Nollywood, the Nigerian movie industry, what it is today were to be critically examined, then there are some hardworking stars that need to be celebrated for that.
However, the question on the lips of most viewers is:'Where are these superstars?'
Although some of them still manage to get movie roles once in while, things are changing and their performance cannot be compared to what it was a few years ago. This may perhaps be due to the emergence of a new generation of talented actors and actresses who are holding their own against the established stars.
Liz Benson: She is one of the most fantastic actresses Nollywood has ever produced. Lizzy, who is still a role model to many young actresses in the industry has acted in countless number of flicks.
During her active days in the industry, hardly will you see any movie jacket or poster without Liz Benson's beautiful face. She was the toast of virtually every marketer because her face alone could sell thousands of copies of a movie.
Today, her numerous fans, who have not seen her face for several months are asking: Where is Liz Benson?
Clarion Chukwura: This is another talented actress that Nollywood could be proud of. Her sheer versatility in moviedom has earned her respect and several laurels, both within and outside the shores of Nigeria. Beautiful Clarion, who had a child for ace juju musician, Sir Shina Peters, is one of the stars, who are gradually fading off the screens of Nollywood.
Yemi Ayebo: This Ikorodu-based filmmaker cum actor rose to prominence in the early 1990s with the movie, Yemi My Lover. Later, he made other films like Yemi In The Moon and of recent, Gbeleyi Fariga.
But his flicks have suffered criticisms as regards technology, originality and at times, storyline. Yemi has also ceased to be prominent in the make believe industry.
Lilian Bach: This mulatto actress used to be one of the most sought-after in the movie industry. Although the impact Lilian has made in the industry cannot be underestimated, she has not appeared in movies for quite a while. Unlike when she was busy, jumping from one location to another, Lilian seems to have taken the back seat in Nollywood.
Ronnie Dikko: Ronnie used to be a prominent face in soap operas, and then Nigerian movies. This has made her a role model for many upcoming and aspiring actresses.
Although Ronnie is into other businesses, her commanding presence in moviedom seems to be gradually fading away.
—To be continued.