TUC BACKS STRIKE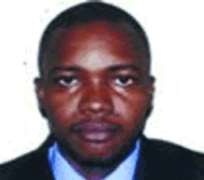 Peter Esele
The Federal Government may be in for a tough battle as the Trade Union Congress (TUC) has finally agreed to teem up with Nigeria Labour Congress (NLC) on the three-day national warning strike beginning next Wednesday towards the actualization of the national minimum wage.
The TUC President General, Peter Esele, addressing newsmen at the congress secretariat in Lagos yesterday said it was the Central Working Committee (CWC) organ of the congress which met in Lagos on Wednesday that gave the go ahead to join forces with the NLC as the issue was paramount to the welfare of Nigerian workers.
'The session noted with dismay that the Federal Government has shown lack of commitment and unfaithfulness to the terms of agreement reached between it and Labour.' Commenting on the backdrop of a statement earlier credited to him that TUC would not go on strike, Comrade Esele stated that the decision of the CWC was the voice of the congress and it overrules the earlier stance.
He lamented that it was unfortunate that government could be nonchalant in meeting up with her obligation to the workers despite all the months it took the Belgore Committee to arrive at the paltry N18,000 minimum wage. 'The session, therefore, resolved to join forces with NLC to ensure total success of the three-day warning strike as a way of forcing the government to respect agreements,' he stated.
The TUC president general added further that it was government insincerity, lack of respect for dignity of Labour and future of the country that had made the governors in South-east not to give any serious thought to the lingering strike embarked upon by the Academic Staff Union of Universities (ASUU) in the region.
The CWC, he noted, 'Condemned unequivocally the insensitivity of the governors to the plight of our youths who are the future leaders and noted that any nation which does not invest in the education of its youths is a dead one. The session, therefore, advocates immediate resolution of the crisis.'