MINIMUM WAGE STRIKE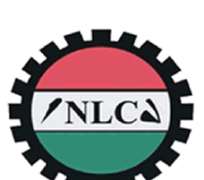 Against the background of overtures to labour by the Federal Government over the planned minimum wage nationwide-strike, the Nigeria Labour Congress (NLC) yesterday said it has no deal with government over the matter, saying the labour has moved beyond the level of negotiation on the contentious issue.
To eliminate all doubts towards its seriousness to the course of the action, the congress announced a 12-member National Strike Committee (NSC) to organize, mobilize and ensure compliance with the strike scheduled to commence November 10 through 12, should government fail to initiate the process of payment of the N18, 000 new wage.
Chairman of the committee, Promise Adewusi, who is the deputy president of the NLC and national president of the Senior Staff Association of Nigerian Universities (SSANU), told newsmen that his committee had put preliminary measures on ground and deployed strike officers to coordinate the 36 states and the Federal Capital Territory (FCT) because the action would be total.
President of National Union of Electricity Employees (NUEE), Mansur Musa, a member of the committee, whose union members were already aggrieved over perceived poor government handling of the privatization of the Power Holding Company of Nigeria (PHCN), declared that the entire nation would be thrown into darkness because the NUEE members had suffered untold hardship in the hand of government and were ready for full participation in the action.
Adewusi, explained that the congress was not unmindful of the antics of the government to politicize the strike but that the labour leaders would not fall cheaply for the government game. According to him, the labour had nothing to discuss with government over the new wage issue because the parties in the dispute had passed that stage of negotiation, warning that all that was required on the part of government was practical move to send the wage bill to the National Assembly for accelerated action.
He stated that sending the bill to the National Assembly by the executive would not just suffice but an assurance by the lawmakers that the bill would be expeditiously dealt with would be the only panacea to the impending action.
'The tendency is that government will in the eve of the action call for a meeting. I want to tell all Nigerians that we have passed the stage of negotiation. Negotiation has been concluded since April this year and we had expected that the president would do something by May, but that didn't happen.
'In July, we formally presented the case and forwarded the resolutions of the tripartite committee, led by former chief justice of the federation, Alfa Belgore, to the government. On October 1, we had thought government would use the occasion of the National Day to do something concrete, but we were again disappointed.