MY MUSIC HAS TOUCHED SO MANY LIVES –PAUL DAIRO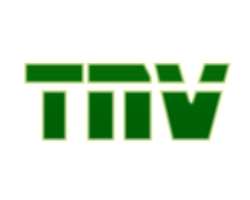 Paul Dairo started making waves in the music circle in the 90s. He read Mechanical Engineering at the Yaba College of Technology and graduated in 1992 before venturing into music. He tells ADAEZE AMOS about his education and music. You are a graduate of Mechanical Engineering and you are now a musician, why did you opt for music?
I have had so much interest in music since I was a child. But I didn't read music because my parents wouldn't allow me to study music. But it was my desire to opt for music. But because of the kind of parents I have, I couldn't.
How?
My parents wouldn't allow me to do that.
But your father was a known musician, wasn't he? Why did he object?
Yes, but he was like so many Yoruba parents, who thought their children would be successful or do well only when they studied such courses as law, medicine, engineering and so on and not a course like music, fine arts etc. That was why I had to read engineering, but that did not affect my passion for music. My major passion is solely music. But I read the course to satisfy my father and still went ahead to pursue my passion. I'm fulfilled.
How long have you been in the music profession?
I have been professionally there now for almost seven years.
Can you relive your days in school? Were you performing?
Yes, I was performing when I was in school. I was a member of a group called the Legrisse. That prepared me somehow for the stage life.
Seven years in the music industry, how has it been?
It's been wonderful; it's been exciting, especially for the simple reason that Nigerians as a whole have come to appreciate what I do and my music has touched so many lives.
How are you sure your music has touched so many lives?
So many of my fans have sent me e-mails telling me how their lives were touched by my songs. Some called me on the phone and spoke to me about their feelings on what I do and how it impacts on their lives positively. So, I think that alone gives me a great pleasure to know that people are appreciative of what I do.
What are the positive changes you are expecting from Nigeria music industry?
The major problem in the Nigerian music industry is that we are not making the kind of money we expect to make. I think we ought to have a basic structure in place like rights and regulations. The government needs to come in so that they can help curb piracy to make the lives of the Nigerian artistes easy, give their live more meaning and make it enjoyable. This is because if somebody is doing a creative job and he is not getting full returns, you know, from what he is putting in, it could be really frustrating. So, I think that we have to talk to PMAN, talk to the government and the EFCC on piracy issues by organising more seminars to make sure that we catch the attention of the government so that they can see that piracy in the music industry is curbed.
What was your first time on stage like?
I had stage fright; I was shy. At first I had some goose pimples; I had some butterflies in my tummy. But I had to summon up the courage and when I saw the crowd screaming excitedly, that gave me the courage, the confidence.
What's your wife's name?
Her name is Tricia and the Lord has blessed us with two daughters.
How did you meet Tricia?
We met in the year 2000 through a friend of mine at an event, at a party anyway.
What fascinated you when you saw her?
The normal thing that fascinates a man about a woman: she is classy, intelligent, she is from a good family and that is the kind of woman I want. But those qualities alone weren't the major thing that really convinced me to married her.
What was the major thing that convinced you?
It was later that we started going out, we started seeing each other that I found out that she was the right woman for me.
What is the greatest prize you have ever paid to get to where you are now?
I think the greatest prize I had to pay was to take part of my salary while I was working to produce the fourth AIT Jams when AIT Jams was on. That was what I did; I took some part of my salary to do the studio recording before handing it over to Kenny Ogungbe.