FASHOLA TASKS ARMY, POLICE ON SECURITY IN LAGOS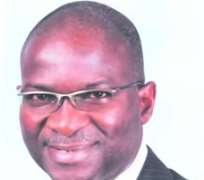 The Lagos State Government has tasked the Nigerian Armed Forces and the police to be alive to the issues of security in the state, especially with increasing spate of kidnapping, militancy, terrorism, armed robbery and other vices.
According the Lagos State Governor, Mr Babatunde Fashola (SAN), the importance of security in Lagos, being the commercial hub of Nigeria and West Africa, had made internal security a priority.
He spoke during the opening of the 81 Division Training Week in Lagos, stressing that the training of military personnel was essential to fulfil their constitutional duties of defending Nigeria's territorial sovereignty against external aggression and internal insurrection.
Governor Fashola, who was represented by the Special Adviser on Security, Major Babatunde Panox (retd) urged the military to make conscious effort to harness the good ideas that would emanate from the training week for further actions by the relevant authorities.
With the general elections just few months away, Fashola said the military must be ready for the internal security challenges that come with elections processes, bearing in mind the independence anniversary bomb-blasts in Abuja and the proliferation of weapons across the country.
His words: 'I urge you not to let this training week be another talk shop, but make conscious efforts to harness the good ideas that will emanate from this programme for further action by relevant authorities.
'Therefore, this programme comes at an appropriate time as we prepare for another round of elections and the after effects of the recent internal security challenges posed by the independence anniversary bomb-blasts in Abuja, including the proliferation of illegal weapons across the country.'
Earlier, the Chief of Army Staff, Lieutenant General Onyeabor Ihejirika said the essence of the training was to ensure that officers had knowledge of their roles during internal security operations and also cooperate with personnel of other security agencies towards hitch-free operations.
He said to achieve this, the army must develop its command and leadership qualities and sharpen the professional abilities of officers. adding that, 'our troops must be trained to perform their duties efficiently in the face of rising violence in the society in cooperation with other stakeholders.'
The General Officer Commanding (GOC) 81 Division Brigadier General Kenneth Minimah emphasized the constitutional role of the Army as aid to civil authority by supporting other security agencies, especially the Nigeria Police, in the maintenance of law and order, restoration of essential services and provision of relief of victims of disasters in Nigeria.