LET BOMB SUSPECTS TRIAL BE OPEN – BRIGGS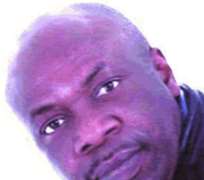 Niger Delta activist and spokesperson of the Ijaw Republican Assembly, Annkio Briggs, has called on the Federal Government to make the ongoing trial of suspects over the October 1 twin bombings in Abuja open.
Reacting to the secrecy that has attended the investigation and arraigning of five suspects at an Abuja Magistrate Court on Thursday, she insisted that Nigerians had a right to know how the case was being prosecuted.
According to the activist, 'if South Africa can have the trial of Henry Okah in open and the proceedings are made public, then Nigerians have a right to have the trials of the accused of the bombings in Nigeria open.'
Briggs, who spoke to Sunday Sun in a telephone interview further stated: 'The trial of Henry Okah in South Africa is transparent and protects his rights and gives the impression that things will be above board. As a human rights activist, l am satisfied.
'Yet on the same matter of the bombing of Abuja, l am concerned because just as in the previous case concerning Henry Okah on the charges of treason, we again have things going on in secret, behind closed doors. This is not acceptable to us. Nigerians have a right to know what is going on.
'The bombs exploded in the open in broad daylight. The world press beamed it live across the world. So we have a right to attend the court hearings. Why would Nigeria hold its hearings in secret? Why will the accused be heard in secret? This is about Nigeria and Nigerians. This is about the untimely death of innocent Nigerians…It is the responsibility of the court and not government to find out what, who and why.'