'Nigeria Is Africa's Expensive Country'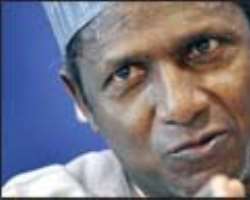 Nigeria's former capital and the economic hub of the country, Lagos, is now ranked the 30th most expensive city in the world, according to Mercer's 2008 Worldwide Cost of Living Survey published recently.
This makes the city the most expensive in Africa. Moscow, the Russian capital city, tops the list with a score of 142.4 percent, up by six percent from last year's ranking. Moscow is closely followed by Tokyo (Japan), London (England), Oslo (Norway), and Seoul (South-Korea) in that order.
According to the report, New York (USA) fell from number 15 to 22 owing to the sharp decline in the international market strength of the US dollar.
More surprisingly, Los Angeles (USA), at number 52, is cheaper than the best neighbourhoods of Lagos, Almaty, in Kazakhastan (No. 44 on the list) and the Croatian city of Zagreb (No. 49 on the list).
The survey, which specifically focused on the decline in the ranking of US cities because of the status of the country in the comity of nations, reiterated that the decline in the ranking of US cities was due to what it called "the weakening values of the US dollar against most major world currencies."
The report added that the decline in the dollar's market value had resulted "in an overall decrease in the cost of living in 19 US cities, relative to other major global cities studied."
The Mercer's Survey compared data on 253 countries and six continents, looking specifically at the cost of over 200 items in each of the countries, in the areas of food, transport, clothing, household materials and entertainment.
The report did not include the position of Ghana.
By Felix Dela Klutse