EFCC Alerts On Bomb Threat, Warns Masterminds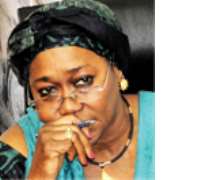 The Economic and Financial Crimes Commission , EFCC, has raised an alarm over series of bomb threat against its top officials and office buildings in a manner reminiscent of the October 1 st , 2010 bomb blasts in Abuja .
 
  Disclosing this at a press briefing on Thursday through its spokesman, Femi Babafemi, the Commission condemned the rising wave of threats against  its officials, including its Executive Chairman, Mrs Farida Waziri and warned that masterminds of such threats would be treated strictly as terrorists.
 
  Specifically, the Commission disclosed that a shadowy group on Wednesday October 20 sent text messages to telephone numbers of some media executives warning of impending bomb attack on the EFCC and its top officials. In one of the messages written in poorly-worded English language,  the group wrote:  'we want to inform innocent ones to vacate EFCC building , NASS, and some other commissions in FCT(sic) . Farida is not fighting corruption but wickeding(sic) poor masses for nothing. We know that Jonathan cannot understand what we mean because he don't(sic) know the cost of garri in the market now. We must pick her life or death (sic) even those big officers she is using against us else she is removed(sic). We are ready now.'
 
  In another text message, the group threatened to bomb the EFCC on November 6 while accusing the Commission of disorganizing 'banks, firms, coys, REA and block their account since 2008(sic).' They further threatened that on ' November 6 FCT will smoke, big and small will run and vacate'.
 
  Part of the statement reads: 'We will like to state that the Commission and its officials are already used to the daily threats coming from those that are scared of facing the consequence of their actions. But the latest dimension to it is what the Commission is taking seriously and determined to track down those behind them and smoke them out.
 
  'You may wish to know that the chairman, Mrs Farida Waziri has of late come under intense threats while the criminals behind these threats metamorphosed from the common criminals we used to regard them to terrorists. Shortly before noon on Wednesday, October 20, a shadowy group sent text messages to the telephone numbers of some media executives warning of imminent bomb attack on the EFCC and its top officials in a manner reminiscent of the October 1 bomb blast in Abuja .
 
  The anti-graft agency said that it would not treat such messages with levity and would work with other security agencies to fish out those behind the threats. Babafemi assured that the EFCC will protect its officials and offices and warned the masterminds of the threats.
 
  'We wish to assure those behind these threats that we are already on their trail and that the Commission will not leave any stone unturned to work with other security agencies to fish them out and treat them as terrorists which they are. While we will do everything needed to protect our officials and offices, we want to assure disgruntled elements, hiding under the cover of some public establishments, to act as agents of terrorists to fight a battle they cannot win that they will soon be unveiled and their troubles compounded', the statement added.