Charges Against El-rufai Dismissed…. But Not yet Uhuru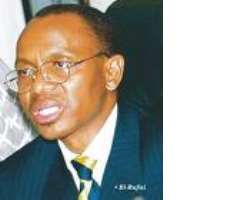 Huhuonline.com understands that the charges against the former FCT minister, Mallam Nasir El-Rufai have been dismissed; But, it is not 'all clear' for the former minister who has maintained that the charges were politically motivated. Delivering his judgment, Justice Bello, said, among reasons that the charges were brought under a repealed law; and that, if any case existed at all, it was brought before the wrong court. In other words, the court lacked jurisdiction; and at law, there was no cause of action against the accused.
However, spokesman for the Economic and financial crimes commission, Femi Babafemi told huhuonline.com that the anti anti graft agency had brought those charges under a repealed law, and that they will make the necessary amendments and re file the charges before the end of the week.
Hear him: ' EFCC   has prepared fresh charges against former Minister of the FCT, Mallam Nasir El-Rufai . The charges are to be filed at an FCT high court on Friday October 22.' . 'We had earlier investigated a petition chronicling allegations of abuse of office against Mallam El-Rufai on how he allocated government lands to his friends, wives and family members, in flagrant breach of the Abuja master plan.' 
 
According to the petition, the former minister, between 2003-2007, allocated ten plots of land in choice areas of Abuja and in various sizes to his family members, including his wife, Hadiza Isma El-Rufai, who got two plots- one in the Asokoro district and the other in the Kubwa district.   
Other family members who were allegedly allocated plots are: 
  1 Hadiza Isma El-Rufai, JG 20007, 3379 2394.29, A04 Asokoro 26/01/2005
2 Bashir A El-Rufai, KD 20068, 1381 1745.14, A07 Wuse II 26/01/2005
3 Asia Ahmad El-Rufai, KN 20043, 3376 2208.12, A04 Asokoro 26/01/2005
4 Ibrahim El-Rufai, KD 20174, 3677 1997.92, A06 Maitama 27/06/2005
5 Binta Ahmed El-Rufai, KN 20090, 871 1562.81, B04 Jabi 25/03/2006
  6 Hadiza Isma El-Rufai, KD 21188, 1417 629.23, F01 Kubwa 03/07/2007
7 Tijani Ahmed Rufai, KD 20564, 4062 542.27, F02 Bwari 24-Nov-05
8 Rufai Hamza, KN 20021 1132 1088, B05 Utako 12-Aug-04
9 Ali Rufai 3861, KD 20024, 2900, A04 Asokoro 12-Aug-04  
Continuing, Mr. Babafemi said,
"The EFCC is not be deterred by the  court ruling but will go ahead with fresh charges and prove its case against the former minister."