OUCH UNVEILS INDEPENDENCE POLO SHIRTS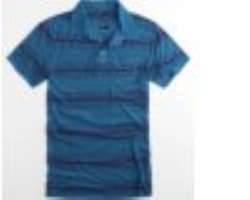 As part of celebrations to mark Nigeria's 50th anniversary, Uche Nnaji, a fashion buff, whose label is known as Ouch, has unveiled the anniversary polo shirts known as The Patriot, the Custodian, and the Revolutionary. The three shirts were made to suit the various tastes of the clientele.
The patriot was the first to be unveiled. It is a green based shirt, with effect of being totally Nigeria. It has the coats of arms, the Nigeria's flag running diagonally across the front and the impressive gold badge.
Following closely was the variant olive green Custodian shirt. It has a cool personality and a stint of maturity. Nigerian is boldly written in front with special commemorative 1960 shield.
The Revolution is an edgy black polo shirt with a flavour that is stylish and vivacious. It has the coat of arms, the flag running diagonally across the front. One common factor is that all the shirts look stunning with gold badge and red trimmings of Ouch.
This shirt is a follow-up on the organizations corporate social.
The unveiling was also an opportunity to open the fourth outlet of Ouch at the Surulere Shoprite centre. Nnaji has promised that it is a place for all Ouch clients. 'This outlet is specially designated as a discount store. Whatever item that is brought on our shop floors will be discounted at this outlet as soon as new order arrives. He added that special sales and huge discount will be offered constantly on different apparels and accessories. 'The whole idea is that the discount outlet would be making you an offer you cannot refuse'.
He added that they are dedicated to creating a wholesome fashion experience from the styling to the quality and finishing of any of their lines. The label presents lines of quality suits, blazers, pants and shirts. Also in their kitty include variety of ties, pocket squares, socks and cufflinks.