CONCRETE JUNGLE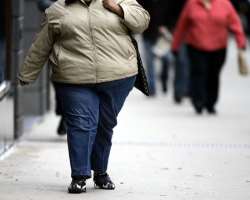 There are two golf courses within walking distance of my home; the first a fine 18 hole course that at one time was a private course but is now a municipal course (muni) where $20.00 can buy a city resident – with a resident's card - a round. The second is a "pitch and putt" 9 hole – muni - course with two holes long enough to merit the unsheathing of the 3 wood. One of my delights is after my accent is noticed by my ad-hoc playing partners I am called upon to divulge where I learned to play; "Warri Club" I answer to the astonished players and as we wait to tee off I regale them with descriptions of the first hole – on the Warri course - that used to be traversed by a large deep moat, leaving you with the option of "laying up" or if you were the late T.A. Ogbe then your drive might cross the moat on a good day. The sad part of the story is that rather than extend the story with an invitation to the assembled to try this course out – there are such things as golf tourists you know – I have to admit to myself that this is one tour that isn't going to happen. It isn't going to happen because the Warri golf course was torn up to make way for the sale of plots for luxury homes!
One of my favorite childhood memories of London was when we stayed at the Marble Arch Holiday Inn. The hotel remained dear to me for one great feature: The entire 8th floor was dedicated to the hotel swimming pool, what a glorious pool! A few years ago I again found myself travelling through London – with my family - and sought out the Holiday Inn for our stop-over. By this time the hotel had changed ownership and was now the Marriott Marble Arch. We ignored the exorbitant rate now attached to the hotel since it had now become a Marriott, and booked anyway; see what an 8th floor swimming pool does for a property! Unfortunately when we arrived we found that like the Warri course, the 8th floor pool was no more, having been relocated to the basement and shrunk to the size of a "largish" Jacuzzi! During the stay, I took to walking around Marble Arch, heading down Edgeware Road. To those in the know this is an area of town that has a very high Middle Eastern population especially in the summer; there are Hookah bars, Middle Eastern restaurants, clothing and convenience stores to service this population. Most astonishing to me were the children's clothes on offer: Polo shirts in sizes with more "X's" than I knew clothes came in; XXXXXL! As a grown man here were children's clothes that at least three of me could comfortably fit into! This is where Nigeria is heading in the direction of much of what I've seen of the Middle East, with special reference to Beirut, Lebanon – buildings upon buildings, with no "green space"; entire concrete jungles! Here's what I think we can do about it: Every IG of the Nigerian Police Force as he comes into office parrots the mantra of "community policing"; how can you effect community policing when the policemen don't live in the communities they police? Instead they are locked up in these barracks that are a legacy of the British Empire one hundred years ago! If you go to England please tell me where I can find a "police barracks"? The Nigerian Police Force is sitting on thousands of acres of valuable real estate; rather than turn this real estate into more "concrete jungles", how about letting any of the many global foundations that exist for the purpose of creating "green space" buy this land – to be held in trust for the Nigerian public – as park land? Contrary to public belief, being overweight is anything but a sign of "good living" and is generally accepted in the medical community as a premonition of doom.
Disclaimer:

"The views/contents expressed in this article are the sole responsibility of the author(s) and do not necessarily reflect those of The Nigerian Voice. The Nigerian Voice will not be responsible or liable for any inaccurate or incorrect statements contained in this article."
Articles by thewillnigeria.com