FIRST BANK TO SPEND N10BN ON CONSTRUCTION OF NEW TEJUOSHO MARKET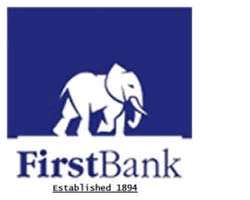 The First Bank of Nigeria Plc. says more than N10 billion will be spent on the construction of the New Tejuosho Market. Mr Kehinde Lawanson, the bank's executive director, made the disclosure in Lagos during a tour of the complex by interest groups involved in the project.
The groups include developers, Stormberge Engineering Company; financier, First Bank; estate surveyors, and valuers.
Lawanson said the bank was committed to early completion of the project and making interested buyers to get value for their money.
The executive director said the bank had made N6 billion available as mortgage facilities to assist those interested in buying the shops, at 15 per cent interest rate. 'In as much as we cannot put a final cost on the construction work, so far the bank at inception earmarked about N10 billion for financing the project.
'However, taking into consideration the inflation and provision of infrastructure, the final cost will be made known when the project is completed,' he said. Lawanson said that a huge sum was committed to erecting the structural foundation to ensure stability of the complex and to allay the fear of any future collapse.
He said that the Kee-Klamps shops had been reserved for the displaced traders at highly subsidised interest rates as initially agreed with Governor Babatunde Fashola of Lagos State.
Mr Victor Alonge, coordinator, Sales and Marketing Consortium, said that construction work on the complex was almost 70 per cent completed, adding that sales activities were now at its final stages.
Alonge said that the new shopping complex would have 4,040 shopping units of various sizes, 9, 12, 19, 23 and 142 metre squares and Kee-Klamps.
The coordinator said the complex would be completed by May next year. He said that on completion the complex would provide multi-level parking lots for over 720 cars, police and fire stations and central sewage service among others. According to him, prices for the shops range from N600,000 to N5.4 million per square metre.
He said that the mortgage facilities would be provided by First Bank, Lagos Building Investment Corporation (LBIC), Union Homes, GT Homes and FBN Mortgages. Alonge said under the mortgage agreement, buyers were expected to make 30 per cent equity contribution and instalmental payment spread over five years period.