VISCOUNT LINLEY AND 6-3-3-4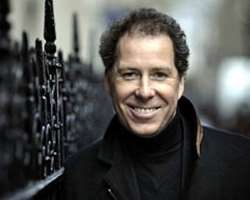 Viscount Linley is Queen Elizabeth II's nephew. Like the "landed gentry" of England and Nigeria, his position in society earned him a place at an exclusive boarding school; his was called Beadles. Unlike most of his peers at Beadles, he focused on wood shop, finally completing his studies and becoming a master cabinet maker. Before matriculating to the Chairmanship position at the renown antiquities house Christies, Linley made a handsome living making wardrobes, desks etc. for celebrities like Mick Jagger and his own aunt QEII; it is reputed that one of his pieces could easily set you back a cool £50,000. I didn't live continuously in Nigeria during the implementation of the education program that came to be known as "6-3-3-4", but just a brief description of its objectives – exposure of all students to the "trades" leads me to believe that the abandoning of the "6-3-3-4" program is yet another "lurch in the wrong direction". "6-3-3-4" in a nutshell meant that all students received the equivalent of 6 years of primary education; again all students received 3 years of junior secondary education followed by 3 years of higher secondary education where vocational skills could be acquired or "teased out of students". This was then followed by an optional 4 year stint at a traditional university; I would have to assume that OND and HND would provide the alternative complement to deliver a "6-3-3-2" or "6-3-3-4" result respectively. For those interested in furthering their education to a four year college or maybe a vocational training track, having identified a vocation such as: Viscount Lindley's, or Biil Gates's, or Mark Zukerberg's (the Facebook founder that counts the Nigerian President as one of his "likers"!), then they could then proceed to a "Technical training track" as opposed to a traditional four year university. It appears that the "6-3-3-4 educational system in Nigeria while grossly underfunded, did not provide any semblance of a full technical training track to deliver the final result that provides the endorsement for success. I remember being on a 9aija list-group where one member exclaimed one day that Mr. Awolowo's UPE had just matriculated its first student at Oxford. It's always easy to condemn the past – forgetting the lack of consistent drive to achieve defined objectives – and decry the need for a "new beginning", just what will this new beginning bring? Will a new start mean that we're developing an education system that will help us - say - identify the Viscount Linleys in Nigeria's elite? How many elite Nigerians are skilled cabinet makers? Is this not why we import furniture? (apologies to Agbontaen and Okojie, furniture makers). Until we begin to produce people proud of the ability to become artisans from our education system, we will continue to "miss road" [sic]. It seemed to me that the proposed 6-3-3-4, attempted to encourage "practical skills" in all the children "touched" by the education system. For example, I have post graduate education but I can sew on any standard sewing machine, I know my way around a four spool over-lock machine, I can use a "Knit-King" knitting machine and the Knit-King serger machine for commercial sweater manufacture. While these skills remain dormant unless minor clothing repairs are needed in my family, I feel comfortable with my exposure and knowledge of this artisan skill; what's wrong with this? By virtue of carbon dating we all know the year Nok culture came into being; so no more ceramics sculpture? We know – by the same process – when the lost wax technique was made to create Benin, Ife and Oyo bronze reliefs and sculptures; say goodbye to those too? Nigeria na wa sha [sic].
Disclaimer:

"The views/contents expressed in this article are the sole responsibility of

thewillnigeria.com

and do not necessarily reflect those of The Nigerian Voice. The Nigerian Voice will not be responsible or liable for any inaccurate or incorrect statements contained in this article."
Articles by thewillnigeria.com