Independence: Jang Commutes Three Death Sentences To Life Imprisonment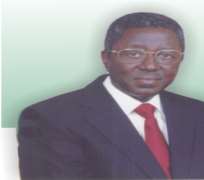 JOS, Oct 03, (THEWILL) - Three persons sentenced to death in Plateau State have had their death sentences commuted with life imprisonment.
Governor Jonah Jang gave the reprieve as part of the 50th Independence anniversary celebration in Jos.
The convicts whose death sentences were commuted to life imprisonment include Danladi Musa, Stephen John and Chukwudi Amadi. Seven other convicts were also granted mercy by the governor of which three are expected to pay "compensation vide court's judgment after release" while the remaining four are to be released unconditionally.
They convicts are Dantala Longmut, Paul Chiroma, Usman Simdima, Emmanuel Ayuba, Haliru Haruna, Nicodemus Shitu and Efeburo Asagba.
The governor said in view of the power conferred on him under section 212 of the constitution of the Federal Republic of Nigeria, 1999 constitution and after consultation with the Advisory Council on prerogative mercy, he chose to offer the pardon.
"Today, we are on the verge of moving uninterrupted to the 4th Republic, a stability we have not experienced since independence. This suggests that in spite of the many challenges we have faced over the years, there is light at the end of the tunnel. And this is where I call on Nigerians to support all efforts at conducting the 2011 general election so that we shall be counted as being part of the history in the making of a great nation," the governor said.
He further stressed that "in the midst of all the challenges we have pulled through as a nation, I dare to say this gives us a reason to congratulate ourselves and celebrate."