DIVAS DYNASTY HOSTED BY BIG BOLD AND BEAUTIFUL ACTRESS(ADAORA UKOH) DEBUTS ON AIR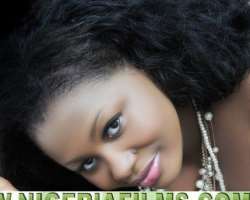 SYNOPSIS FOR DIVAS' DYNASTY
Diva Dynasty is a thirty minutes edutainment / inspirational show created to uplift the hearts of viewers who seek to be inspired by successful women's' stories. It is a show designed to celebrate outstanding women who are positively affecting our economy. Divas Dynasty is packaged in such a way that would reveal to local and international viewers, the richness and diversify of inspirational successful women in Nigeria, and the diaspora.
Divas' Dynasty has interviewed lots of successful women, ranging from Joke Silver-Jacob (top actress in Nollywood), Tara Fela-Duruotoye (Pioneer of Make-up in Nigeria), Josephine Effa-Chukwuma CEO/Founder Project Alert(An Organization that fights all form of violence against women and young girls )Joan Okorodudu (top fashion designer / model manager), Amede Nzeribe (daughter of Flora Nwapa, author of Efuru. She is also a fabric / fashion designer), CSP Margaret Ekpe (one of the most sincere and hardworking high ranking police officer in Nigeria), Brigadier-General Tilewa Amosu (A military doctor who served in Somalia during the war in Somalia), Emem Isong (top Nollywood film producer), Funke Bucknor (Pioneer of event management in Nigeria), Chioma Chimere (Executive Director of Technology Distributions,Africa),Pastor Eno-Abasi Unogu (Executive Director of African Insurance Brokers Limited) to mention but few.
WHAT IS DIVAS' DYNASTY?
Divas' Dynasty is a TV program designed to showcase real successful African women, most especially Nigerians. It is a program that tells of women's challenges, failures, and their rough and tough journeys to success, placing them side by side with their male counterparts. This program is aimed to communicate, strengthen, inspire and empower African women, identifying them in the society as part of those who have and would not cease to contribute immensely to the improvement of our economy.
Apart from celebrating and showcasing women, it also empowers young women to strive to overcome their challenges and to help make their life stories a success.
Divas' Dynasty has a humanitarian side of it that is interested in empowering young ladies and women from the grass-root. In conjunction with corporate organizations, NGOs and individuals (Divas' Ambassadors) we empower less privileged women (old and young) through seminars, workshops, conferences, scholarship programs and vocational trainings. The focus of these humanitarian services is to relief the society of countless young ladies that are sex working because they lack guidance, counseling and assistance. We believe the best way to contribute our quota to the society is to be concerned about the ones drowning in prostitutions and other unlawful acts. Once in a while, this good act will be on air for your viewing. This we believe stands Divas' Dynasty out from the crowd of other TV Programs that only entertain.
The show debuts on air tonight(4TH OCTOBER 2010) on channel 27 HITV DOVE MEDIA
DO TUNE IN TONIGHT AND EVERY WEEK SAME TIME AND BE INSPIRED.