NOT TAKING CHANCES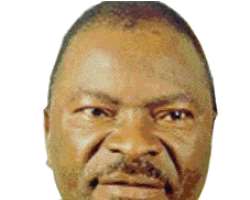 • Idris
In spite of the pending litigations at the Supreme Court over the statutory tenure of some incumbent governors, Daily Sun investigation revealed that members of the Peoples Democratic Party [PDP], have been buying nomination forms for the governorship race in the affected states.
The contentious states, where the governors have been insisting that there would be no fresh gubernatorial election in their respective states, until 2012 are Ekiti, Cross River, Kogi, Sokoto and Adamawa.
Justice Ambrose Alagoa of a Federal High Court, Jos, in a case involving the Action Congress of Nigeria (ACN) and the Ekiti State Government had ruled that there must be an election in the state next year, as Governor Segun Oni was not entitled to a fresh term.
The court ruled that the years already enjoyed by the governors before the re-run election should be counted as the governor was only entitled to a statutory four-year mandate. Alagoa submitted that Governor Oni must present himself for a fresh election next year, if he wanted to be in office beyond 2011.
The Ekiti governor had since appealed against the ruling. It is also the subject of litigation before the Supreme Court in a suit in which the governors of Ekiti, Kogi, Cross River, Sokoto and Adamawa states are appellants. But Daily Sun investigation revealed that some of the governors had already picked forms for fresh election, just like other gubernatorial aspirants in their respective states. The governors that had picked Expression of Interest and Nomination Forms from the PDP national secretariat, are Oni and Governor Wamakko of Sokoto State.
While Kogi State Governor Ibrahim Idris is exercising his second term, he had equally insisted like his colleagues that he would remain in office until 2012. Former Attorney-General of the Federation and Minister of Justice, Chief Bayo Ojo (SAN), who came to return his nomination form for the gubernatorial election said that since he was interested in the Kogi gubernatorial race, he would not want to be caught napping, in spite of the litigation in court:
'You know I am a lawyer by profession, the case is in court, it is subjudice. I cannot comment on a case which is in court. So, the case is in court and it is being handled. I cannot make any comment on it.
But I have picked a form, because the PDP has rolled out its guidelines, so picking the form has nothing to do with the case. If I don't pick the form and at the end of the day, the court decides otherwise, what do I do? I would be left in a lurch. The date for me, personally isn't important. It can be 2010, it can be 2012, it can be 2015, but God's time is the best in anything. It isn't as if I am in a hurry to jump to Government House, Lokoja. I just want to go and serve. If the court decrees anytime they do, it is fine with me.'