OSHIOMHOLE'S GOVT AN ABERRATION – AIMIENWAUU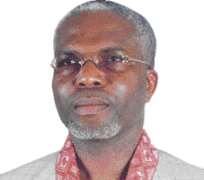 A chieftain of the Peoples Democratic Party (PDP), Edo State, Chief Ewie Aimienwauu is not a novice in politics. In 2007, he contested governorship election in Edo but had to step down for Oserheme Osunbor who eventually emerged the governorship candidate of the PDP.
Based on his pedigree, it is obvious that he understands the terrain of Edo politics. In this interview, he speaks on a wide range of issues and asserting that the former chairman, Board of Trustees of the PDP, Chief Tony Anenih remain's Governor Adams Oshiomhole's godfather.
Excerpts…
State of the nation
Nigeria is just coming out of auto drive so to speak. We are beginning to see signs of recovery. We are beginning to see signs of seriousness at the government of the centre to deliver on the promises of the Yar'Adua administration. Iwu's sack is coming late but it is better late than never. There are three sides to the argument. The first and the most audible sounds are that Iwu had become the personification of vote rigging and election stealing.
The second and then next less audible sound was that INEC as a federal organ charged with the responsibility to midwife democracy has failed and so there had to be some changes in terms of structures and personnel. Then the last groups are those that believe that the problem of democracy and election in Nigeria is an institutional. We have problems with structures and that group constantly refers to the option A4 that was adopted during the elections of the acclaimed winner of the June 12 elections as proof that the institutional structural defects were responsible for the problem.
Those are the three scenarios. Now to Iwu as a person, it does not matter who appoints the chairman of INEC whether it is the national judicial council, whether it is the president of Federal Republic of Nigeria, or whether it is United nations that appoints, if the person appointed is a Nigerian, he is one of us, he behaves like us and he will behave like us. So, the problem is not Iwu. The problem is the fact that in Nigeria today, politics is the only business and because politics is the only business, it is a do-or-die affair.
So, whoever is INEC chairman, will have to serve the interest of certain sections of the Nigerian public, of Nigeria's political elite who are the most powerful at the point of his appointment. So, we need to redress our socio-economic imbalance so we can get better quality behaviour from our people. It is not Iwu at all. For me, Iwu is innocent.
Electoral reform
I am not even talking about electoral reform. Reforms are a set of rules. They are guidelines. These guidelines have to be assimilated by the Nigerian voting public. These guidelines have to be enforced by the national security agencies, these guidelines need to be applied by the INEC and their staff, be they permanent or ad hoc. It is a whole attitudinal change. The attitude of the Nigerian has to change so that the laws can work. In Nigeria, there are laws that guide driving, yet people drive facing oncoming traffic.
So, it is not about laws or reforms but the attitude of the Nigerian to the vote. The individual must cast his ballot. He must see to it that his ballot achieves the purpose for which he has cast it by protecting it. By waiting to hear the results declared, by ensuring that if he has cast his votes and the majority of the people had cast the same vote for his candidate, that his candidates win or that if he casts his vote for a candidate that is unpopular, that the candidate loses.
It doesn't matter what the outcome is but the attitude of the Nigerian voter, the attitude of the Nigerian politician, the attitude of the Nigerian security and public official must change for us to have better and more effective representation as expressed by the ballot box.
Jonathan's ambition
What we see from the South South political zone and what we see as the Nigerian political elite is that Nigeria has been going round in circles and the pivot of this going round in circles has been the zoning system of political offices and the federal character as practised in Nigerian polity. We are saying that for continuity, for us to be able to maximise or better still for us to be able to count or mitigate our loses arising from the inability of president Yar'Adua to discharge the functions of his office for such a long period of time during this tenure, that it is better that we have a Jonathan continue, otherwise all of the effort that we have made, all of the hopes and aspiration that we have had in the last four years would just go down the drain. But if we have a Jonathan who has an opportunity to discharge the functions of the office of president for the next six to nine months continuing for another four years, then at least, we would not have lost all. Heaven said that. What is all this talk about zoning?
Do they zone presidency in America? Let 1000 Nigerians who think that they are qualified and capable of holding the office of president from wherever they may be come and run and as the race goes, those that do not have support will begin to drop until we find the last man standing who is the most popular. There is no need to say that certain sections cannot run because certain sections must produce. It is a way of enthroning mediocrity. It is a way of disenfranchising the Nigerian public. We are saying that democracy is not working. We have even cut short democracy by insisting that up to three quarters of Nigerian public should not participate in a particular electoral process. Where is the democracy? Why are we guaranteeing seats for people who have not even taken exams when those people who have passed in flying colours do not even have places? It is a way of social disintegration.
Some PDP Chieftains' suspensions
I read it in the newspapers. My understanding is that what was said was that Ogbulafor as chairman told us that he has returned the party to the founding fathers. Be that as it may, we expect that the ideals of the PDP should be upheld at both national, state and local government levels even up to the wards and units. If the agitation of these people is in line with a kind of reform that serves a kind of interest, it is not exactly what Ogbulafor stands for.
Future of PDP in Edo
PDP in Edo State is in the opposition. For the first time in 10 years, we are happy to enjoy the dividends of opposition government. I do not even see why it has become an issue. All the other 51 parties or so that participated in all of the elections that have taken place between 1999 and last year, have been in opposition in Edo State. PDP has been in government for about 10 years in Edo. Why is it a big deal that PDP is in opposition for four years?
That is the first issue. The second point is, you are aware that Adams Oshiomhole did not win the popular vote in Edo. Oshiomhole won the governorship by an award of the court of appeal. The court of appeal gave judgment in his favour and awarded the governorship to him. That in effect gives room for the discerning to imagine that perhaps, he is not quite popular and therefore PDP as a party being the more popular in the state is bound to return to Government House in 2012. I have no doubt in my mind that Oshiomhole's reign as governor of Edo State, is a judicial aberration and would come to an end come 2012.
For today, we are re-organising our party. We are preparing for the 2011 general elections to the state and national assemblies and we hope that our sympathisers, supporters and members will come out in large numbers and return all PDP candidates at that election and that will seal the fate of the action congress in Edo.
Assessing Oshiomhole's government
I am always reluctant to assess people that were not my classmate but having participated in the election through which he came to become governor, I believe I am qualified to assess his performance so far.
He is prosecuting a socialist welfarist manifesto. Some people have said he is imitating Lagos State which I will not say so. I would rather say he is implementing an AC manifesto. Unfortunately, the socio political dynamics of Edo State, at this time, does not require an AC manifesto.
The needs of the people are not the same for the people of Lagos. The people of Lagos by the very cosmopolitan mega city nature have peculiar needs that do not exist in other metropolis across Nigeria. In Edo, we need employment for our youths, we need rebranding of the state because the state has all kinds of bad names and the only way we can rebrand the state is to rebrand our population.
We need housing. We need enterprise, commerce and of course, any government that is worth its salt must provide roads, medical care, education among others. So, if a governor is doing all of that, he has not done anything that is exemplary. In terms of assessment, I do not see what great and wonderful works he is doing. I see that beautification of Benin is his priority. Beautification, if you look at the constitution is on the residual list. It's a local government matter. For me, he is wasting time and money of Edo People.
Anenih's influence?
I think that even the church of God recognises the place of godfathers that is why when you are taking confirmation or when a child is being named or is being baptized, they always ask of his godfather. Is it possible for Chief Tony Anenih, a colossus, a man that has built political structures in the last three or so decades to now become unpopular or to loose grip of his followership just because
Adams Oshiomhole was NLC's president for eight years and has become a politician for two years? It's just not possible. Adams Oshiomhole's godfather is Chief Tony Anenih. You can ask Oshiomhole. He remains his godfather up till next year, up till ten years time. If Oshiomhole is going to make any headway in politics, he must come to terms with the fact that Anenih is the godfather of politics in Edo State.
He is the only Edo person who is recognised nationally in Nigeria as a politician and if Oshiomhole must succeed as a politician like he did when he started his governance in Edo State, he must recognise and draw from the wealth of experience and from the wide political connections of Anenih. Oshiomhole is inconsequential as far as Chief Anenih's status and credibility are concerned.
IBB's visit to Edo
IBB has continued to say that he is a democrat. He has credited to himself the fact that he conducted the freest and fairest elections ever held in Nigeria, even though he has not explained why the freest and fairest had to be annulled and we lost not only the elections, we also lost the individual that was known or acclaimed to have won that election. IBB would say he is a democrat, however, the romance between IBB and Oshiomhole goes beyond one man, one vote. My opinion is that IBB needs many platforms to showcase himself and Oshiomhole provided one in that campaign and by making him special guest of honour.
At the same time, Oshiomhole sees the need to grow beyond Edo politics and play a role in the federal. If you follow Oshiomhole's antecedents since he became governor of Edo State, you will agree with me that sometimes, Oshiomhole has participated in rallies that were against him in his quest for relevance and to have a voice. These antics are just part of his strategy to place himself in a position of national relevance. In fact, the long and short of it is that Oshiomhole is begrudging himself of not being a member of the PDP which is the only national party around. I believe that the intentions of Adams Oshiomhole were noble. We all believe in one man, one vote.
We believe in the sanctity of the ballot box and the vote and the PDP will support any effort to educate the Nigerian electorate on the sanctity of the vote and the ballot. So you can see a lot of PDP and government support was given to Oshiomhole at that particular rally resulting in the refusal of Oshiomhole's party chieftains to participate even after they arrived Benin.