TO HAVE CREDIBLE POLL, PAY INEC STAFF WELL – IGINI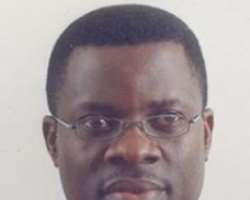 A public affairs analyst and the Cross River State Resident Electoral Commissioner chief Mike Igini is a man who calls a spade by its name. He speaks his mind on any national issues without fear or favour.
In this chat with Sunday Sun, he x-rays the situation of Independent National Electoral Commission (INEC) in Cross River State, what is required to achieve credible elections in 2011, his fears among others.
Excerpts…
How are you settling down to your new assignment? And coming from the background of an activist, have you noticed anything unusual about the job since you arrived?
have made few adjustments from my previous routines in order to effectively meet the expectations of my new job description. Experienced and encouraging staff in Cross River state, and a welcoming community of stakeholders who realize that the task ahead requires all our cooperation have aided this.
From my background in the civil society organizations and my experience in student activism, I can say there are expectations for me to walk the talk of advocacy for a genuine political reform. I can empathize with this expectation and as a sociologist and legal practitioner, I am confident about the strength of human agency to bring a strong change by the classical sociological sources, namely evolutionary, revolutionary and diffusionary means.
Given this fact and the necessary ambiance encouraged by the current administrative dispensation, I am sure we can assist Nigerians to benefit from an electoral process which outcome reflects the public will. Concerning the unusual signs, I do not expect the mechanistic structure of a government agency to move with the speed of an organic organization because such is usual with civil society organizations. However, one is firm to resolve that even within this structure, the goal of a credible and transparent election is achieved by creating a sustainable process which can be trusted by the public
The impression is that State INEC Commissioners are left to go cap-in-hand to state governments for funds and other assistance when they resume office; what facilities and structures did you meet on ground in Cross-River State INEC?
There are some undeniable challenges within the commission but I believe these do not require the commission to go cap in hand to the state government. If we want INEC to be an enduring organization, some of these challenges will need to be addressed. Many of them are not within the ambit of the states to correct; some are inherent organizational problems, which existed because the commission was structured in an unsustainable way.
For instance, it is known that the commission will perform its function within a particular time frame and sometimes in-between these time frames, therefore there are some basic structures which should have been in place to ensure that these can be done effectively, but from my observation, the commission lacks many facilities such as proper vehicles and coordination offices in local governments to effectively meet logistical demands
Former Governor, Donald Duke who gave the biggest insight into how governors rig elections with poorly equipped and financed State Electoral Commissioners is from Cross River. Do you find any truth in what he said with the kind of things you have seen on ground?
I read the story and indeed, many of his observations are true and should be addressed. A significant issue, for instance, relates to the motivation of staff that interfaces with the public. We are looking at the possibilities of developing an enduring electoral process, which will be a permanent feature of a democratic system; something we can always rely upon to meet our collective aspirations.
To do this, we cannot defy the sociological fact that our environment affects our behaviour, therefore we must carefully reduce all environmental factors which will make our staff susceptible to political manipulation. When this is done, we can justifiably mete out the severest possible punishment to any staff found compromising the transparency of the political process.
To be more graphic, we cannot expect an electoral officer who is at level 12 or 13 with a salary of N89, 000 or at most at level 16 with a salary of N209, 000 to provide an effective check against desperate politicians who hope to have full control over trillions of naira to dispense at the mercy of only legislative officers, who will also have such electoral officers as their only barrier to ascendancy. But electoral officers and polling officers are the main bastions of our collective votes; so the success and failure of elections are within their grasp.
Therefore, we cannot ignore the very sensitive and important role they play at the risk of their lives and integrity, by not insulating them from undue manipulation through a commensurate package of incentives to do their work to the best of their abilities, while at the same time enacting laws that will be a disincentive for corruption of such officers.
Additionally, if we have a basic system which ensures that such officers and other civil servants can access mortgages and car loans, paid off through a soft government bond, and if their basic requirements for the good-life such as education and healthcare do not need to come from political patronage, we will be half way home to an enduring electoral system, sustained by well motivated, goal oriented election administrators.
How equipped and financially buoyant is INEC in Cross River State not to fall into such trap?
The government has done a great deal to ensure that INEC is able to meet its mandate in all states, Cross River inclusive, but as I said above, there are basic human resources issues which need to be addressed if we truly want to create an enduring and sustainable electoral process. It is not enough to provide the tools required to do the work, we must also create an atmosphere of happy people who will have no excuse not to deliver a trusted process to the people and defend their votes with every ounce of their strength
From what you have seen of the task on ground, can INEC deliver a credible election within the mandated period?
For an organization to deliver a mandate, it needs to have a vision driven by a committed leadership; then it plans effectively and lays out alternatives and contingencies for uncertainties, which may befall such plans. This is followed with proper organization of men and material resources to effect roles and requirements for the vision; it sets effective control to monitor and evaluate its progress towards its goals, and the leadership keeps eyes on the ball to ensure proper direction of the whole endeavor to this goal by responding effectively to internal and external forces which play on this endeavour. I believe that the INEC as it is currently constituted has such attributes even though there may be challenges, which will beset this type of endeavor. I also believe that proactive measures will surely see the commission meeting its mandate.
What should be done for a credible poll to take place in the country?
INEC should proactively follow the basic requirements of a learning organization, adaptive to its environmental and internal stimuli driven by its mandate from the people of Nigeria to ensure genuine electoral reform. INEC should not allow all or any stakeholder to believe that this election will be conducted like before where people go to vote and then the results become a speculative exercise, dependent on the whims of private interest rather than the public ballot. If that happens, then we would have failed the Nigerian public and posterity will judge all of us harshly, because we have failed to use a golden opportunity given us to re-direct the course of our history as a society that is responsive to the welfare and desires of its public.
How have politicians been trying to woo you since you reported in Cross River State?
As far as I know, no one has wooed me, at least not for the wrong reasons. My staff have done all within their abilities to make our goals more attainable. But even if anyone wants to woo me, I would advice such person to save his energies for wooing the people. The public is the ones who need to be wooed. And offering them genuine development can do this. The indices for development are very clear, they are very amenable to policy change; that is where people should direct their efforts to instead of trying to woo election administrators.
INEC officials usually fall prey because of the huge amount of money politicians dangle before them, what is the pay package like? Is it good enough for you to look a governor in the eye and tell him to go to hell with his money?
I have already commented on the need to adequately motivate electoral administrators, especially those who interface with the public. Nonetheless, no amount of money can buy the need to safeguard the will of the people; it is not something you can place a monetary value on. Without any doubt, let me first say that for me, ensuring that we have a credible electoral process is not negotiable.
As an umpire, what is your greatest fear about the 2011 election?
My greatest and only fear is letting the people of Nigeria down. To let the people who repose so much trust in us to be able to help them to turn the corner of doubt and develop some faith in our system down will be a nightmare. So, to live up to their expectation will be an indescribable delight.
What is your promise to the people of Cross River on the 2011 elections?
My promise to them is that their votes will count. To ensure that, I urge all eligible voters in the state to register and vote; they must keep the record of results at their voting centres and they will get the results of all ballots as they voted.