'SERIAL LOVE CHEAT' CONMAN JAILED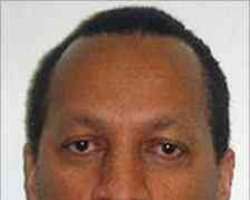 David Checkley targeted a string of lonely divorced women
A ruthless conman who tricked women out of tens of thousands of pounds has been jailed for six years and 10 months.
David Checkley, 52, of Fernside Avenue in Mill Hill, north London, pleaded guilty to 13 charges of fraud at an earlier hearing at Bristol Crown Court.
The father of four targeted a string of lonely divorced women, the court heard.
One woman from Bath met Checkley through a dating agency and lost her business, the hearing was told.
The court heard Checkley was previously jailed for five years for false imprisonment and conspiracy to cause grievous bodily harm for his part in the killing of Channel 4′s Big Breakfast presenter Mark Levy in 2000.
He was acquitted of Mr Levy's murder.
In the latest case, Checkley was arrested after a victim complained to Avon and Somerset police.
'Frightened or embarrassed'
Other victims were then found in Bath, London, south-east England, the Midlands and the US.
Checkley admitted fraud totalling £163,191.21.
But a police spokesman said it was believed he had tricked more than 30 women out of at least £500,000.
Many of his victims have been too frightened or embarrassed to come forward.
The court heard he spent the money on suspect business deals, sports cars and designer watches.
He had been targeting women for more than 20 years, the court was told.
'Tiger Woods'
Between 2003 and his arrest in November last year, he used dating agencies and chance meetings to target women.
Checkley, who came to Britain from Granada at the age of 11, had claimed to be a US fighter pilot who had served in Vietnam, a successful businessman, and an architect.
He also said he needed money for an operation to cure his Parkinson's disease, and that he had met actor and "fellow sufferer" Michael J Fox.
He claimed to be friends with US president Barack Obama and golfer Tiger Woods' father.
He made some women re-mortgage their homes and hand over money for his "business dealings".
On one occasion, a victim got an email claiming Checkley had been arrested in Russia and she needed to send £5,200 to secure his release.
'Hostile and threatening'
Donald Tait, prosecuting, said: "A check of his passport reveals that apart from the odd trip back to Grenada he was always in the UK."
The court heard when the women tried to get their money back, Checkley would sometimes become hostile and threatening.
The hearing was told Checkley also had convictions for blackmail, deception and forgery.
Ten of his victims were at the court to see him prosecuted.
Rosemary Burns, defending, told the court that Checkley was sorry for what he had done.
Susan Baio, one of his victims, used to own a nursery in Bath and met him through a dating agency.
She said: "As a result of meeting David Checkley I have had to sell my business and I have to start entirely again from scratch…
"This man has done wrong and he needs to be accountable for it."
The conman used internet dating agencies and chance meetings to meet his victims