The Nominees are REVEALED! Banky W & P Square top the SoundCity Music Video Awards 2010 nomination list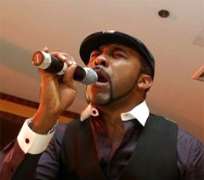 After months of anticipation, the wait is over! The official nominees list for the biggest awards spectacle on the continent is here. Soundcity Music Channel has unveiled the list of the nominees for this year's Soundcity Music Video Awards.
Otherwise known as SMVA, the award seeks to reward exploits in music videos in and around the continent. Debuting in 2008, the Soundcity Music Video Awards is poised to push the envelope even further with the forthcoming SMVA 3.0, scheduled to hit in November this year, by expanding the nominees to cover the entire continent, making the SMVAs a truly African award. The SMVA remains the most prestigious, and most high-profile urban entertainment awards for the reward of the representation of songs for the screen.
The awards are aimed at recognizing and rewarding deserving artistes as well as directors and producers of music videos in and from the continent with an emphasis on creativity, innovation and interpretation of the concepts in song for the screen. The award ceremony slated to hold at the prestigious Expo Hall of the Eko Hotel, Lagos, Nigeria on the 20th of November 2010, will have all the glitz, glamour and over-all entertainment that is synonymous with Soundcity. The event will include performances from artistes in the continent and some international artistes as well. Also the event program will include "live Red carpet coverage", artiste and video profile amongst others.
Categories of the awards cover every popular genre of music that is appreciated on the continent. It also rewards the producers, directors and who work behind the scenes to produce the videos that have put Africa on the global front. The categories include: 'Best Male Video', 'Best Female Video', 'Best Choreography', 'Best Special Effects', 'Best Editing', 'Best Video', 'Best Collaboration in a Music Video', 'Discovery of the Year', 'Best Pop Video', 'Best R&B Video', 'Best Hip-hop Video'; plus regional awards for the Best acts from the West, East, South, and Central Africa.
2010 has been a good year for Banky W, and he would seek to crown the year in style with victories at this year's SMVAs, having garnered seven nominations, including: 'Best male Video', 'Best Video', and 'Best RnB' video. 'Mr. Capable' is trailed by PSquare, who have the second highest number of nominations with nods in five award categories including: 'Best Video', and 'Best Duo or Group'. Mozambique's Dama Do Bling got nominations from the SMVA with four nods including: 'Best Female Video', and 'Best Video'.
SOUNDCITY MUSIC VIDEO AWARDS 2010 AFRICA NOMINATIONS
Best Male Video
1. LAY AWAY - SARKODIE - GHANA
2. IMPLICATION - 2FACE IDIBIA - NIGERIA
3. CONTINUA ASSIM - DON KIKAS - ANGOLA
4. STRONG TING - BANKY W - NIGERIA
5. ZAMBESI - TINASHE - ZIMBABWE
6. PON PON PON - DAGRIN - NIGERIA
Best Female Video
1. WITHOUT YOU - AIRIS - NIGERIA
2. ESTILO XAKHALE - LIZHA JAMES - MOZAMBIQUE
3. DON'T LEAVE ME - IBIYEMI - NIGERIA
4. YOU KNOW IT - GOLDIE - NIGERIA
5. MOZA GIRL - DAMA DO BLING - MOZAMBIQUE
6. FIRE - BECCA - GHANA
Best Choreography
1. WHO BORN THE MAGA - WANDE COAL - NIGERIA
2. SEXY DANCE - FALLY IPUPA - D.R.CONGO
3. STRONG TING - BANKY W - NIGERIA
4. MOZA GIRL - DAMA DO BLING - MOZAMBIQUE
5. READY TO GO - STYL PLUS - NIGERIA
6. YOU GOT ME LIKE - CURTIZ - NAMIBIA
Best Special Effects
1. CATCH FIRE - ZAAKI AZZAY - NIGERIA
2. PARTY TIME - JOZI - SOUTH AFRICA
3. FAIRY TALE - LIQUID DEEP - SOUTH AFRICA
4. OVERKILLING DJINEE NIGERIA
5. SHOW DEM JR SOUTH AFRICA
6. GINGER YOUR SWAGGER KC PRESH NIGERIA
Best Editing
1. OWO ATI SWAGGER (RMX) - CARTIAR - NIGERIA
2. SEXY DANCE - FALLY IPUPA - D.R.CONGO
3. DANGER - PSQUARE - NIGERIA
4. LAGOS PARTY - BANKY W - NIGERIA
5. MHLOBO WAMI - TEARGAS - SOUTH AFRICA
6. MOZA GIRL - DAMA DO BLING - MOZAMBIQUE
Best Duo Or Group Video
1. TELL ME NOTHING - SHOW DEM CAMP - NIGERIA
2. WE RUN THE CITY - DEEP LEVEL - SOUTH AFRICA
3. DANGER - PSQUARE - NIGERIA
4. I THINK I LIKE AM - V.I.P - GHANA
5. MHLOBO WAMI - TEARGAS - SOUTH AFRICA
6. READY TO GO - STYL PLUS - NIGERIA
Best Cinematography
1. FIRE IS LOW - FRESHLYGROUND - SOUTH AFRICA
2. FAVOURITE - STELLA MWANGI - KENYA
3. STRONG TING - BANKY W - NIGERIA
4. E NO EASY - PSQUARE - NIGERIA
5. MHLOBO WAMI - TEARGAS - SOUTH AFRICA
6. ZAMBESI TINASHE ZIMBABWE
Best Hip Hop Video
1. PON PON PON - DAGRIN - NIGERIA
2. TELL ME NOTHING - SHOW DEM CAMP - NIGERIA
3. LAY AWAY- SARKODIE - GHANA
4. PUT IT DOWN - SASHA - NIGERIA
5. MOTO - TAYGRIN - MALAWI
6. WILD LIFE - JOZI - SOUTH AFRICA
Best R & B Video
1. LET YOU KNOW - DAREY ART ALADE - NIGERIA
2. BE HAPPY - YVONNE - KENYA
3. STRONG TING - BANKY W – NIGERIA
4. DON'T LEAVE ME - IBIYEMI - NIGERIA
5. ADDICTED - URBAN REIGN - SOUTH AFRICA
6. FINE FINE LADY - MIKE ANYASODO - NIGERIA
Best Pop Video
1. NZEWUWO - TONIKS - UGANDA
2. OVERKILLING - DJINEE - NIGERIA
3. LOVE ZONE - JON GERMAIN - GHANA
4. IMPLICATION - 2FACE IDIBIA - NIGERIA
5. SWEET MISTAKE - SAMINI - GHANA
6. TODAY NA TODAY OMAWUMI NIGERIA
Best Collaboration In A Music Video
1. WE ARE AFRICANS (AFRICA RMX) - JJC FT. FEMI KUTI, KEL, ELDEE, AY.COM, MO MONEY, RAGGA REMI - NIGERIA
2. SOMEBODY- D'BLACK FT. KWABENA - GHANA
3. SAMPLE (RMX) - TERRY DA RAPMAN FT. STEREOMAN, PHEROWSHUZ - NIGERIA
4. LAY AWAY - SARKODIE FT. SWAY & JAYSO - GHANA
5. OWO ATI SWAGGER- CARTIAR FT. DAGRIN, TERRY THA RAPMAN - NIGERIA
6. WONBERI - KNIGHTHOUSE FT. SAUCE KID - NIGERIA
Discovery Of The Year
1. IF YOU WANT ME - MO' CHEDDAH - NIGERIA
2. FAIRY TALE - LIQUID DEEP - SOUTH AFRICA
3. GBON GBON GBON - JAYWON - NIGERIA
4. FINE FINE LADY - MIKE ANYASODO - NIGERIA
5. SHOW DEM - JR - SOUTH AFRICA
6. PUMP IT UP - JESSE JAGZ - NIGERIA
Best Video (Voting)
1. MOZA GIRL - DAMA DO BLING - MOZAMBIQUE
2. STRONG TING - BANKY W - NIGERIA
3. DANGER - PSQUARE - NIGERIA
4. FIRE IS LOW - FRESHLYGROUND - SOUTH AFRICA
5. OVERKILLING - DJINEE - NIGERIA
6. ZAMBESI - TINASHE - ZIMBABWE
Viewers Choice (Voting)
1. PON PON PON - DAGRIN - NIGERIA
2. LAGOS PARTY - BANKY W - NIGERIA
3. PARTY 101 - TEAR GAS – SOUTH AFRICA
4. SAFE - M.I - NIGERIA
5. YOU BAD - WANDE COAL - NIGERIA
6. EZANDLHA PHEZULU - BUFFALO SOULJAH - ZIMBABWE
Hit Producer Of The Year (As Used In A Music Video)
1. SAFE - M.I - NIGERIA
2. SHOW DEM – JR - SOUTH AFRICA
3. IMPLICATION - JAY SLEEK / 2FACE IDIBIA - NIGERIA
4. PON PON PON - SOSSICK / DAGRIN - NIGERIA
5. SEXY DANCE - FALLY IPUPA - DR CONGO
6. BUMPER 2 BUMPER - DON JAZZY / WANDE COAL - NIGERIA
Best Western
1. ADIOUZA - SENEGAL
2. PSQUARE - NIGERIA
3. SAMINI - GHANA
4. 2FACE IDIBIA - NIGERIA
5. EMMERSON - SIERRA LEONE
6. WANDE COAL - NIGERIA
Best Eastern
1. WAHU - KENYA
2. WYRE - KENYA
3. AMANI - KENYA
4. MARLAW - TANZANIA
5. XOD - UGANDA
6. NAMELESS - KENYA
Best Southern
1. PRO - SOUTH AFRICA
2. DJ CLEO - SOUTH AFRICA
3. BLACK COFFEE - SOUTH AFRICA
4. THE DOGG - NAMIBIA
5. LIZHA JAMES - MOZAMBIQUE
6. PROVERB - SOUTH AFRICA
Best Central
1. FALLY IPUPA - DR CONGO
2. BA'PONGA - GABON
3. BARBARA KANAM - DR CONGO
4. JUMO SELESAO - DR CONGO
5. NADEGE MBADOU - GABON
6. AWILO LONGOMBA - DR CONGO
Soundcity Fresh Video
1. MR. ENDOWED - D'BANJ - NIGERIA
2. BELIEVE - D-BLACK - GHANA
3. CRITICAL - IKECHUKWU - NIGERIA
4. NHI NGUGU HALADZA - TANIA TOME - MOZAMBIQUE
5. MALI DEBOUT - MOKOBE - MALI
6. BEAUTIFUL MUSIC - ROTIMI - NIGERIA