Movie on Jos crises preach peace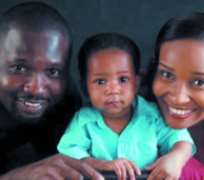 IN the past, Jos was synonymous with love, peace, tranquility and harmonious coexistence among the diverse ethnic groups that lived in the town.
These accounted for why the city and other towns in Plateau State came to be fondly called the home of peace and tourism. But to the shock of many people, that tradition of peace and hospitality has since changed to that of hate, inter tribal conflicts and killings.
How did this happen and why has the situation in Jos today changed from what it used to be some ten years ago? The answers to these questions are set to be provided in a new movie on the crises in Jos.
Mr. Tunde Olaosebikan, the CEO of Total Film Productions, said movies have pivotal roles to play in bringing about peace to the troubled environment, hence the decision of his company to embark on the production of a movie that preaches love as antidote to ending the crises in Jos.
In the movie, a business trip to Jos by the son of one of the country's wealthiest families turned sour when he got stranded in the city as a result of a sudden outbreak of inter tribal war. In his hour of desperation, help came to him from an unusual quarter, the enemy's camp. How he survived been killed, having to stay hidden for a whole week in an apartment without toilet facilities, food, communication and others is the intrigue that would be unraveled in the movie.
The movie, whose Yoruba version is titled 'Irin Ajo Jos', was recently released to coincide with the declaration of 30 days of mourning by David Jonah Jang, governor of Plateau State over the reported case of violent attack in Mazah area of Jos North Local Government area. The attack led to the killing of about 10 persons.
Irin Ajo Jos preaches love as antidote to ending the age long crises in the city of Jos or any other part of the country. The script of the movie was written by Olaosebikan Tunde and features Odun Adekola, Doris Simon, Lola Idije, Sesan Adio (Ojoge), Baba Ijesa, Femi Oriyomi and others.