Election Timetable: INEC Has Vindicated National Assembly – Reps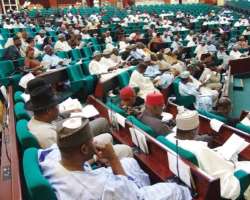 ABUJA, Sept 09, (THEWILL) - The House of Representatives has lauded the Independent National Electoral Commission (INEC), for releasing the 2011 elections timetable saying the action of the commission is in accordance with the 2010 Electoral Act.
It also said the release of the timetable in accordance with the Electoral Act has vindicated the National Assembly's position that the amended 1999 Constitution is now in operation.
Chairman of the House committee on rules and business, Hon. Ita Enang who made the position of the House known to THEWILL today said with the release of the time table, the process of electing representatives has commenced in earnest.
"The release of the timetable has shown that the amended constitution is now in place and credit should be given to the National Assembly for the passing the Electoral Act and amending the constitution successfully.
"We do not have any problem with the timetable because it is covered by the Electoral Act. We can only advise Nigerians to cooperate with INEC to conduct peaceful, free and fair elections next year, " the lawmaker said.
According to Enang, in spite of the shortness of time, Nigerians should not waiver but be committed to participating in the elections and playing the game according to the rules in order to usher in a credible poll as promised by President Goodluck Jonathan.