ACN CHIEFTAIN TASKS JEGA OVER ELECTION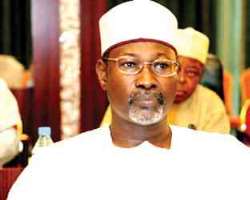 Prof. Jega
A former governorship aspirant of the Action Congress of Nigeria in Lagos State , Otunba Niyi Raheem, has urged the leadership of the Independent National Electoral Commission to do everything possible to give the country a credible poll in 2011.
Raheem, who spoke in Lagos against the backdrop of Tuesday's release of the timetable for next year's elections, said the most important thing for the electorate was for the votes to count.
The ACN chieftain noted that while many Nigerians had lauded the choice of Prof Attahiru Jega as INEC boss, many had also expressed the fears that his appointment alone could not guarantee a free and fair election.
He , however, said that Jega owed it a duty to Nigerians to overhaul the commission, make necessary changes in order to give a truly credible elections.
Specifically, Raheem said there was the need for INEC to review the timetable, whose arrangement has made the January date a bit unrealistic.
Raheem who is an ACN aspirant for the Agege Federal Constituency seat, in the House of Representatives, said with the right attitude on the party of electorate and determination of INEC, Nigeria could record successful poll in 2011.