2011: ELECTIONS START JAN 15 AS INEC ROLLS OUT TIMETABLE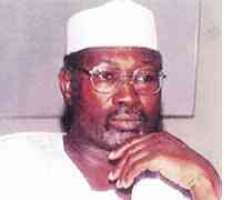 Independence National Electoral Commission (INEC) yesterday rolled out the timetable and schedule of activities for the 2011 elections starting with the National Assembly election on January 15, 2011. Presidential election follows on January 22.
The political parties, according to the timetable, are free to start campaign as from October 17.
INEC National Commissioner in charge of Publicity, Solomon Soyebi, who read the timetable to newsmen at the commission's secretariat, said all the arrangements were in tandem with the provisions of the 1999 Constitution and the 2010 amended Electoral Act.
According to the 18-item programme of electoral events the voters' registration exercise begins November 1 and ends on the 14 contrary to the earlier speculated date.
The first electoral activity begins on September 11 with the conduct of party primaries running through October 30, 2010. This would be followed by the issuance of notice of election on October 13, 2010 after which parties could commence campaign in public places as from October 17, 2010.
Registration of voters begins on November 1 and ends November 14. Display of voters' register for claims and objections would be between November 20 and 25, 2010.
The last day for the withdrawal by candidates and substitution of withdrawn candidates by political parties would run from November 30, for National Assembly candidate, December 7, for Presidential candidate and December 14 for governorship and state Assembly candidates.
INEC would publish the final official voters' register for elections on December 16.
Collection of nomination forms is between November 22 and 25, 2010 while the publication of nominated candidates would run from December 16 for National Assembly election, December 23 for presidential election and December 30 for governorship and state Assembly elections.
Last day for campaigns had been fixed for January 8, 2011, for National Assembly election, January 15 for presidential election and January 22 for governorship and State Assembly elections.
Run offs for governorship and presidential elections, if any, would be held within seven days after the announcement of the results of the respective elections in line with sections 179 (4) (5) and 134 (4) (5) respectively of the constitution.
'In exercise of the powers conferred on the Independent National Electoral Commission by the constitution of the Federal Republic of Nigeria 1999 (as amended), the Electoral Act, 2010 and of all other powers enabling it in that behalf, the Independent National Electoral Commission (in this Timetable and Schedule of Activities referred to as 'the Commission' hereby issues this Timetable and Schedule of Activities for 2011 general elections.'