'CORRUPTION, BANE OF NIGERIA'S DEVELOPMENT'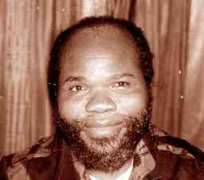 Gen. Ishola Williams, TI boss
Former Chief of Defence Operations, Planning and Training, Major-Gen. (Retd.) Ishola Williams has identified corruption, bad fellowership and the inability of the people to check the leaders as some of the impediments to Nigeria's growth. He added that until the country truly practiced federalism, eschewed corruption and have appropriate and functional civil service, development may elude the nation.
He spoke during the 11th Mike Okonkwo Annual Lecture titled, 'Nigeria at 50: Its leadership, development and the future', in Lagos on Thursday.
Ishola, who is Executive Secretary, PanAfrican Strategic and Policy Research Group, said that Decree No. 1 of 1966 was unnecessary and uncalled for, adding that the military had no excuse for taking over the leadership of the country in 1966.
He stated that the country needed to go back to pre-1966 federalism with states replacing regions; city or town councils/district councils replacing the present local government councils.
He said, 'We need to have political parties with people-centred manifestoes, change our attitude to government work and to working for Nigerian establishments and increase our creativity, initiatives and productivity in the public and private sectors.
'We need to redesign and implement the national development strategy successfully, focus on research and development on scientification of indigenous knowledge for achieving millennium development goals.
'Presently,the field is not open for those who the followers want for leadership with empowered potential to come forwards. It is too restricted and the followers are to blame. Until we see a shift in followership mentality and sense of responsibility in knowing that leadership failure in development is at fault, we shall continue to struggle with development with bleak future.'