British Envoy Tasks SEC On Corruption In Capital Market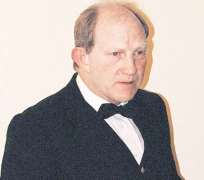 ABUJA, Sept 01, (THEWILL) - A challenge has been thrown to the Management and Board of the Securities and Exchange Commission (SEC) to purge the Nigerian Capital Market of corruption and it make it risk-free.
Mr. Bob Dewar, British High Commissioner to Nigeria made the remark when he addressed the management and staff of market regulator in Abuja.
Mr. Dewar who spoke on "Managing Markets: Governance and Regulation in Today's Context", said, Nigeria must undertake this major action because of the country's ties with other nations of the world to enable her be on the same economic pedestal with others.
"I would like to commend Ms. Aruma Oteh, Director General of SEC and all of you on your work in recent months. Like financial centres all over the world, Nigeria's Capital Markets and Banking Sector have come under stress and the spotlight in recent times, partly because of local issues relating to market integrity and poor behavior, partly linked to the impact of the global financial crises," he said.
"Your work is key to rebuilding investors' confidence in Nigeria. It is important to reform, restructure and rebuild the sector, putting it on a firm footing going forward, not just for the benefit of the market in Lagos, but for prosperity of Nigeria and Nigerian investors more widely and not for foreign investors because we are in an interconnected world."
"I am pleased we are able to support you through the department for International Development and hope to support you further under the financial sector strategy 2020 reform process, when that takes off. Both the United Kingdom and Nigeria are open and outward looking countries, determined to do our full part to expand world trade again, from which we can all benefit. United Kingdom is open for business and we are Nigeria's logical gateway," he noted.
The British envoy observed that confidence building was very paramount in deepening the capital market, stating that this can only be achieved through the execution of good corporate governance aimed at ridding the market of corruption.
SEC Director General Ms Oteh in her response expressed appreciation to the British Envoy for the timely advise and used the occasion to solicit for more support from the British authorities especially in the area of financial and economic management stressing that the commission would continue to synergize with Britain because Nigeria has a lot to learn from their robust experience in the Capital Market.