OPRAH BENSON BEAUTY SCHOOL MOVES TO EMPOWER STUDENTS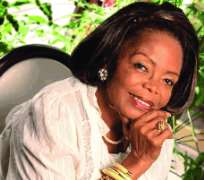 Oprah Benson
The 25th anniversary of the The Oprah Benson Beauty Training Institute school is billed to be celebrated in December. This was disclosed at the Oprah Benson Alumni Association meeting which was also attended by Chief Opral Benson, the proprietor of the school, and also the Chairperson of Johnson Products of Nigeria Limited (makers of Ultra Sheen products). The event will be celebrated along side the 2010 graduation ceremony. The 25th anniversary is dubbed, The silver Jubilee celebration.
As part of the measures of the school to uphold and conform to international standard, the school has added a course and competition abroad to its curriculum which will certify the students for international standard. `
This extra effort is in a bid to further broaden the horizon of the students and alumni of the school. With this, all participants in the programme will be empowered with the wherewithal of competing or working in any part of the world.
The international trip will start this year with a trip to Ghana and the package will cost a total of N52,000 inclusive of transport and hotel accommodation. The programme is under the tutelage of Lorell Products, makers of Dark and lovely. The international certificate will make it possible for participants to work or compete in any part of the world.
Going down memory lane, Mrs. Benson told how she established the school in 1985 when she was 50 years old and now the school is 25 years old. This arised from the need to provide formal training for personnel in the beauty industry. OBBTI has since gained international reputation for its efforts to develop the beauty industry and has passed on a culture of professionalism and excellence and contribution to men and women in development. The focus is on training of women for self-sufficiency and economic independence.
Since inception, the school has trained women and men who now hold positions nationally and internationally.
Chief (Mrs.) Benson is a pioneer in Professional Beauty care, who believes in training of professional hands in beauty. She started the Chic Afrique Beauty Company in 1980 and the Opral Benson Beauty Training Institute in 1985. She pioneered the holding of Trade Fairs exclusively for the cosmetics and Fashion industries. The 'Black and White Ball' that complemented the yearly trade fairs is still very much a reference point in Nigeria. Johnson Products of Nigerian Ltd (JPN), which she chairs, is also one of the first indigenous manufacturing cosmetics companies in Nigeria.
She has always been identified with activities of Fashion designers Association of Nigeria (FADAN) of which she is a patron. Her in-depth involvement in beauty and fashion is seen in her belief of a healthy body and a healthy mind. Opral is indeed a very fashionable and amiable woman.