2011: INEC TIMETABLE OUT SOON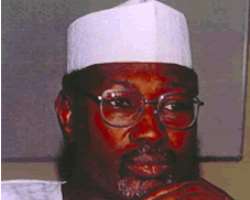 Jega
Barring any last minute change, the Independent National Electoral Commission (INEC), will soon release the election timetable.
Press Secretary to the INEC Chairman, Kayode Idowu, confirmed to Daily Sun yesterday that the timetable would come out this week but declined to give the exact day it would be released.
Daily Sun gathered that what was holding the INEC from releasing the timetable was the issue of time line for the supply of the voters' registration equipment.
The INEC is currently dealing with the manufacturers of the Direct Data Capture Machine, across the globe with a view to engaging the best quality manufacturer at the lowest cost.
It was gathered that INEC also had on stand-by, a host of vendors in the event the manufacturers disappoint or delay in the supply of the equipment. Meanwhile, Professor Jega has promised an improved service delivery by the commission, under his leadership, adding that the political parties would soon notice the difference.
Speaking during the formal inauguration of the commission's servicom unit Jega described the event as a crucial plank in the unfolding process to guarantee free, fair and credible elections in 2011.
'We in the Independent National Electoral Commission need improved service delivery, improved functionality, improved efficiency - all of which are necessary requirements for our key goal, which is to ensure free, fair and credible elections in this country.'
Professor Jega assured further that the commission would move swiftly to make the newly inaugurated servicom unit an 'important organ for bringing about efficiency and effectiveness in our own organization.'
He also said the commission would continue to partner with the office of the senior special assistant to the president on servicom, as part of measures to deepen the processes of qualitative service delivery.
In his remarks, the SSA to the president on Servicom, Chief Ad' Obe, re-iterated the imperative of the INEC Servicom Unit because of the place of the commission as an important service delivery outlet in the electoral process. 'INEC, being the referee of that process, is a very critical agent in the way people perceive service from government,' the SSA added.