EMPOWERING GRASSROOTS WOMEN IS MY ULTIMATE GOAL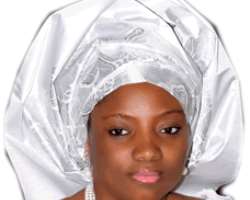 • Judith Amaechi

Since the days of late Maryam Babangida as the 1st Lady when she introduced her pet project, Better Life for Rural Women, it has become customary for wives of public office holders to initiate pet projects. This government is no exception. Rivers State governor's wife, Lady Judith Amaechi has said that no meaningful development can take place without quality education. She also said that until the grass root women are truly empowered, eradication of poverty will remain a lip service
With this guiding framework, Mrs. Amaechi has set in motion structures to help raise solid foundation from the elementary school level through her NGO, Empowerment Support Initiative. In collaboration with some banks, her NGO has bought taxi cabs for women in Port Harcourt city.
In an interview with Daily Sun recently, the first lady gave an insight into what she is doing to help alleviate poverty from the grass root. She also spoke on her initiative's focus on reducing the incidence of cancer and other diseases that affect women.
Mrs. Amaechi also spoke on other topical issues as it affects women and sustainable development in Rivers State
In the course of my asking for this interview, I was made to understand that you are a busy person, how busy are you as the River State First Lady?
For me, I think that in whatever circumstance one finds herself, God has a way of helping her cope. I do what I have to do, taking one day at a time to make life worth living for myself, my family and the people around me.
First of all, everything I do is by the grace of God. Recently, I had series of meeting with different groups of people to appraise the progress of work being done and to brief them on issues as it concerns what we are doing. The truth is that the wife of the governor just has to be available as much as she can, except she is sleeping or indisposed, so you have to attend to people between your everyday duties. You have to attend to issues and people even when it is not convenient for you. After all these assignments, you come back and the house is waiting for you to attend to their needs as well. It is really a handful but I am coping well.
What is a typical day for you like?
My schedule is planned by my staff and the people around me. Occasionally, I have programmes set out for the day. Some times, meetings could last into the night because I must listen to their needs and generally attend to them as required and then, there are some emergencies that could also come up which would require my attention. So, at the end of the day, you find out that you really can't plan your day.
For example, if I am in town all through theweek, there would be some times I might not be able to retire to bed until 3 am. It is not as if I love to keep up at such late hours but I must attend to certain people. I cannot say that I am tired, therefore would not see people who require my attention.
The basic thing is that I have to create time and listen to them. I attend to the official matters, work on my NGO and also attend to my matrimonial and family needs.
Talking about attending to family needs, do you still have time to run your home?
Why not? I still do. One thing you must realize is that no matter your official hierarchy, as a woman, you must as matter of duty, create time for your family. You must attend to your domestic affairs because that is your basis and the starting point. You just can't afford to neglect it. You owe them a sense of duty just as you owe the people of the state a duty, too.
There are those little things that you must find time to do in your home. You must ensure that those things are done because they are the basics otherwise, you might as well be having another matrimonial home, elsewhere. So, you have to take care of the home God has given you. However, you find time to do them because you must do it.
What about cooking for the Gov, do you still do that?
Yes, I have always made out time to meet up with my role as a wife and mother. While my husband was the Speaker of the State House of Assembly, I was my chef and cook. Now, as the governor's wife, you have a lot of challenges. First, you travel a lot more than when you were as the speaker's wife. But do you know that my children demand that I do certain things for them personally? I am not only suffering from my husband's demands, I also suffer for my children's demands. They are my second husband. I still cook for my family. Sometimes, my sons would insist that I would personally cook their Indomie noodles and the soup for a particular day. It is not an everyday thing or very often, but I do it.
Sometimes, my husband can decide that for a whole weekend, I would personally prepare and serve his meals. What do I do? I don't have a choice. I have to do it. Unless, you don't know how to cook but if you do, it is as easy as anything. These are some private things you must do to keep your family even as the first lady. The truth of the matter is that without the husband, probably, they would be no first lady's office and these things make life more interesting. Taking care of the family and the children are the basics of one's life.
I understand that one of your projects is the sustainable empowerment programme, can you tells us about your Empowerment Support Initiative and how many lives have you impacted on since its inception?
Based on our framework, we have three strategic principles. We have the educational programme which is essentially for kids in the nursery school. The nursery education has its emphasis on the children between the ages of 3-6 years. We also have the entrepreneurial aspect which is aimed at helping women and
the general public to attain sustainable income and livelihood. We established the micro finance initiatives like the Cabbie Scheme where we have 133 women driving their taxi cabs in the city. Apart from buying and selling, we are focused on production too.
How did this taxi cab scheme for women evolve?
We understand that no meaningful development can take place without empowering people and in our bid to alleviate poverty, we had to come up with practical and sustainable approach of development that would have direct impact on the women. So, we bought new cars to help women in that direction and alleviate their sufferings. The ladies' taxi cab scheme is in collaboration with some banks.
What is the procedure in selecting drivers and how would they pay back for the cabs?
After acquiring them, we created a credible means of selecting the female drivers. People go for tests about four or five times until it is ascertained that you can drive well. After which you are tested and officially certified fit to drive, you would now be given the vehicle. And of course, you would pay back with time and as scheduled. Today, the practical reality and success of this project is on ground.
Everywhere you turn in the city, you see the women cab drivers. They do this for one year and six months and we are done with them, then we would move to the next level. It is our hope that they don't end up owning just one taxi cab and we are looking at a system where these women cab drivers will plough back and begin to help others get their own and ultimately, women becoming big transporters.
We also have skill acquisition centres for women to learn fashion designs, soap making, agriculture and other skills that will enable the grass root women meet today's life's challenges.
But how do you achieve all these without people enjoying good health first, have you any plan for quality health care delivery?
We are involved in advocacy and campaign on the need for our people to take their health issues seriously as well as health needs of women. We focus on reducing the incidence of breast cancer. We raise awareness and provide access to screening equipment for early dictation of the disease. When we came into office, the first four women that I encountered had health issues that were cancer-related. With that, it wasn't hard for me to understand the health needs of our women. I therefore decided to go into advocacy and enlightenment programmes that would help not tackle not only the issue of AIDS but also cancer, malaria and other such illnesses relating to women's health. Knowing the A-Z about your health is the best thing. Since we started, we had got a donation of mammogram machines.
How well has this campaign gone?
I tell you that advocacy is not only expensive, it is a long-term project. It is about re-orientating the peoples' psyche.
I would not say that they understand completely about what we are teaching because we have not been to all the nooks and crannies but for the local government areas I have been to, we have been able to carry them along and from my interaction with the women, it is clear that they have an understanding of their health issues. We hope that with time, they would imbibe the culture of this advocacy. Aside from that, the level of awareness and the advocacy could easily be measured by the number of women who troop into the centre for their breast examination. Today, many women are aware of what their health condition is in this regard. It is managed in collaboration with the ministry of health.
From our advocacy, we got government attention which resulted into donating mammogram machines to different centres in Port Harcourt.
How can you tackle poverty without giving adequate standard of education to people at the grassroot level?
We must start giving good foundation to future generation with regards to education. Since education is the bed rock of a good society and it is not possible to give people money, I think it is wise to provide them with the platform for quality education, at least from the nursery level, then, we can take it off from there.
When the basic foundation is not right in terms of education, the society suffers. Having created that awareness on the need for children to be educated of which we created the 'adopt a child programme.' I believe that in no distant time, we will all be happy for it.
We have 70 schools running. This is important so that tomorrow, we would have a generation of great children from the grassroots. In this first batch, we have 320 children going to the primary schools and we have a monitoring procedure.
What is your vision for taking the nursery schools to the down trodden and those who, ordinarily wouldn't have had the opportunity to attend such well equipped nursery school?
My primary aim of taking the nursery schools to the grassroot people is to bridge the yawning gap between the children of the rich and those from poor homes whose family cannot afford it. Besides that, times have changed and youths took to militancy and other vices. I realized that illiteracy was one of the basic factors to this dangerous lifestyle. From my personal interactions with children from these poor homes, I realized as well that until we tackle poverty as a people, the society can't be better.
We have seen previous projects initiated by former first ladies and how they fizzled out after their tenure, what gives you the impression that this won't go the same way?
I am confident that this NGO will outlive me. Before we took off, we had already put structures in place to make it an enduring legacy. In fact, there is no basis to compare what I am doing now and what other people have done. They are different projects initiated by different people. I have sustainability in place to be able to take care of the schools. My hope is that it outlives me and it can function whether I am here or not. Before inception, we had mapped out ways of its continuity. It is just like the entrepreneural side of the support programme, it is such that it runs on its own without my day-to-day involvement.
I also understand that you had replicated the Women of Change 2011 as was launched by the First Lady, Dame Patience Jonathan, can you give an insight into that?
Sometime ago, the First Lady, Dame Patience Jonathan launched an initiative. First, it started with the Ministry of Women Affairs in the affirmative action, Women for Change 2011 calling for 35 percent of women representation in elective offices nationwide of which Rivers State has keyed in. We also launched our own chapter of which is taking off in earnest.
It is the first of its kind. She is charting a course to give women a voice. Maybe when they are represented fully in this 35 percentage, they would be able to help the nation. Once a woman is empowered, the family benefits and when the family is taken care of adequately, the society at large, is better for it. She is trying to give a more active voice to the women to be able to function fully in policy making processes. Rivers State chapter was officially launched by the First Lady. It will kick off on 19th of this month and the rally will be declared open on 23rd by the First Lady following the affirmative action, on Woman for Change 2011.