DRUG WAR: NDLEA TO INCREASE STAFF STRENGTH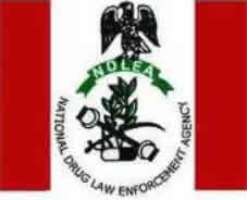 The National Drug Law Enforcement Agency (NDLEA) is set to beef up its staff strength, through electronic recruitment, which would commence soon.
A statement signed by the Head, Public Affairs, Mr. Mitchell Ofoyeju, said the agency had identified the need to increase its manpower level, which according to him, was necessary for effective fight against drug dealers and barons.
The recruitment, he said, had become imperative, if the anti-narcotic agency wanted to remain vibrant and dynamic in its drug control responsibilities.
He said: 'The ever changing nature of illicit drug trade demands that drug law enforcement officers must constantly evolve winning strategies. Besides training and re-training of officers, it is equally important for us to increase staff strength for effective coverage of the nook and cranny of this country, where drug is peddled and or abused daily.
'Over the years, the agency's manpower level has fallen drastically, due to attrition, caused mainly, by disciplinary actions, deaths and retirements. And with the growing number of arrests and seizures related to cannabis cultivation and distribution within and outside Nigeria , the agency is set to ensure that it has adequate manpower to handle the challenge.'
He explained that the exercise was also part of federal government's policy of creating job opportunities to ensure that youths are empowered to contribute to the development of the country. According to Ofoyeju, the committee, saddled with the responsibility of the selection exercise, has assured that the process would be very transparent and competitive.
'Adequate measures have been taken to ensure that only the best are recruited,' he said.
Meanwhile, prospective candidates have been reminded of the reality of drug control and therefore, advised to be prepared to confront all odds. 'Let me stress that drug control is a serious business and only dedicated, committed, hardworking and self-driven individuals will enjoy working in the agency. We are going to be very strict on the issue of age, height, physical fitness, character and sound reasoning. We are therefore cautious of every entry requirements,' Ofoyeju further said.
He said in line with the current information and communications technology demands, the entire process would be carried out online, on the agency's website.