SINGLE REGISTRY, UNCLAIMED DIVIDENDS BILL SHOULD BE SUBJECTED TO PUBLIC DEBATE – UNION REGISTRARS BOSS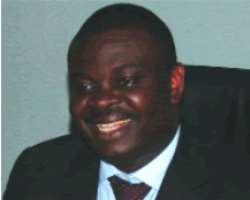 Tunde Ayeni
Two topical issues that have generated serious controversies among takeholders in the Nigerian capital market are the proposed single registry for banks and the Unclaimed Dividends and Property Bill, which has gone through the second reading at the National Assembly.
While the single registry concept, jointly promoted by the Central Bank of Nigeria (CBN) and the Securities an Exchange Commission (SEC), proposes a common share registry for all banks/companies in Nigeria, the unclaimed dividend and property bill seeks to create a common trust fund for unclaimed dividend/property to be managed by a central agency with a director general as the head.
The idea of unclaimed dividends bill derives from the concept of 'escheatment'. It is a process of transferring unto the state any asset whose title is not directly ascertainable, whether for custody or for the legitimate benefit of the general public.
But the practice differs from country to country and the question is: 'Which version is best suited for Nigeria?' Is it the version in the United Kingdom, where you have a monarchy, the state is just one body? Or is it the version in United States, where it differs from one state of the union to another.
In the case of individuals with multiple registered addresses, aspects and issues in law have arisen, particularly in the US, where there is confusion as to which jurisdiction is to be recognized as due for the unclaimed property?
These and more are some of the fine details for which stakeholders are expected to come together and harmonise through robust dialogue. Curiously, the regulators and the law makers are taking on the issues unilaterally, leaving operators speculating.
Against this background, the Managing Director and Chief Executive, Union Registrars Limited, Mr. Tunde Ayeni, urges that even if the regulators and the National Assembly insist on implementing the policies, let there be the benefit of public debate. With a wealth of experience that cuts across banking, finance and shares registration, the Union Registrar boss speaks authoritatively on these issues - innovations and improvements registrar companies have brought to bear on the industry over the years, and much more.
Excerpts:
The proposed Unclaimed Dividends and Property Bill
I have read through the draft of the bill and my first impression was: 'Why is it named unclaimed dividends and property bill? Why is it not unclaimed bank accounts or unclaimed insurance premium bill? Why the emphasis on dividends? The focus is actually on dividends. That is my own personal observation. But I have heard various responses from shareholders and I can only share those with you.
One of the responses from shareholders is that it is difficult to give credibility to a government agency that is in control of their dividends. They wondered how many times any body received a refund from the tax man. How many times have people paid money to a government agency and it was latter discovered they paid in excess and got refunded? They pondered over the kind of procedure that would guaranty ease of retrieving dividends when the owners turn up. One of them asked me, 'Won't it be such that it would be difficult to retrieve the dividend when the shareholder comes forward with evidence of identity to claim the dividend?'
As it is now, when a shareholder comes to any registrar with proof of identity, the registrar queries its database and is duty bound to oblige him so long as it is not status barred. Now if we have a central agency in charge, will it be as easy as that? Those are some of the observations of the shareholders and the justifications for their opposition to the bill.
Again, the shareholders argue that the trust fund is supposed to finance itself; that is to say, it will accommodate the expenses of running the trust fund with offices, the officials, with overhead spending and all that.
These are going to be borne out of potential benefits of investments of the fund. The bill is seeking to create a central agency that will manage unclaimed dividends and property with a director general as the head. It will have offices and the entire paraphernalia required to maintain the agency. Curiously, shares registration experts and operators of the industry were not consulted for input.
Why there is need for dialogue
We would like to see a more robust engagement between the legislature, the regulator and the operators. Even when policies are for us, may be unpalatable to the operators, are going to be enunciated or promulgated, let there be the benefit of an interaction so that in contributing we can enhance the quality. We can spot out some of the likely pitfalls of such bill. I think there is quite some level of emphasis on looking outside our jurisdiction which is Nigeria and borrowing wholesale such an idea without necessarily looking at the peculiarities of the Nigerian situation. I think that is where more attention needs to be paid.
Yes, they will buy examples of the practice in developed economies. I know that the concept of unclaimed dividend is under the concept of 'escheatment'. It is actually a process of transferring a title or any asset whose title is not directly ascertainable unto the state whether for custody or for the legitimate benefit of the general public. But the practice differs from country to country.
And even if they are going to implement it in Nigeria, the question is which version is best suited for us? Is it the version in the UK where because it is a monarchy, the state is just one body? Or is it the version in US where it differs from one state of the union to another. There are even aspects and issues in law that have arisen particularly in the US where there is a confusion as to which jurisdiction does the individual want to be recognized as due for the unclaimed property?
If the man resides in Ondo State and registered his business in Ogun State and he lives in Ogun State and he has a contact address in Lagos State, and because he has a registered address in Ondo which, perhaps, has been in the records; for one reason he features in the unclaimed dividend records, which state should be recognized as the direct beneficiary of the property? Are we going to have the practice in the UK where it goes to the federal or are we going top have a practice where it goes to Ondo State which is the registered address in the records? Or should it go to Ogun State where he lives or to Lagos State where he works? So these are fine nuances that we will need to sit down and look at closely.
But for the fact that the operators are not even carried along as stakeholders, apart from having the obligation to disclose to the trust fund within six months when there is unclaimed dividend, meanwhile they are dependent on the operators to provide the information to enable the fund ascertain or establish whether there is the existence of unclaimed dividend somewhere, that is as it regards to dividends.
And the same thing is applicable with property, insurance premium that has not been remitted or even sales promotion prizes that are not claimed. Some times during sales promotions, you hear that a certain ticket has won but during the draws the winner is not there. Ideally, under the unclaimed dividend and abandoned property bill, such a prize, after six months, will revert to the trust fund. So, different jurisdiction with different models and time intervals for an unclaimed dividend or property to become status barred.
In some places it is 15 months; in some others 3 to 5 years. In yet other places it is 7 years or 15 years. These are the fine details that have to be looked into. And it cannot be done or implemented successfully without contributions of the operators. I don't see how you do something where there is participation expected of a party and the party is kept out of the whole process. It doesn't sound plausible.
Implications of single registry for banks/companies
Over time, registrars have been able to create capacity based on the fact that they are riding on the back of the parent companies' infrastructure, particularly for the bank owned Registrar Company. Some have state branches outside Lagos and the largest one has 19 branches outside Lagos. Some have 2 or 3 branches outside Lagos. This has been encouraged by SEC in order to have a presence as close to the investors as possible.
When the common interest of the banks are no more represented in those registrar houses, they are not going to be able to retain those infrastructures including IT facilities, location, office space in the banks, and all the things that can help to reduce cost of operation of the registrar. These things that have been taken for granted over the years will be stripped from them. And then we are going to have registrars that are going back to what we used to know in the 80's and 90's, one single location entity.
And that for us is not an idea that is going to work because some of us know how registrars evolved. When it was manual writing you could stay on one issue for months. But now I dare say that the kind of technology platform and service complements that registrars have will rival those of the pr-consolidation banks. So that is one immediate consequence that single registry will have.
Again if you strip 66 percent of the market share and you consolidate it on one entity and then leave 30 operators to struggle or compete for the balance of 34 percent, certainly you are going to have so much of redundant capacity. Yes there will be forced mergers but certainly we are going to see massive layoffs in the industry. I don't think that at this point in our economy, any one who is accounting for job creation or retention should be discouraged.
Certain investments have been made up to now. Probably, the cheapest registry software you can get will probably be in the region of N10 million and above. Some have just bought, some are planning to buy. These investments are still kept on the books and then you don't have to attach it to excess capacity and not enough business to service it. I think it is an unfair situation and as it would appear if SEC were involved in this thing it would have cleared operations in making investment decisions that they would ordinarily not have made in planning their business scenario.
For us actually, the gravest thing that we can see is that there will be a blurring of separation of roles between operator and regulator. It will always create corporate governance breaches. I don't think the concept of one single entity is fashionable even anywhere else. Rather in other jurisdictions people are breaking up and allowing competition so as to deliver value to investors.
Now if the single entity they are going to bring up says for every verification of banks shares they are going to charge N5, 000 who can stop them. But in as much as they know now that there is a level of competition and the shareholder or the company can decide that, on the base of efficiency, move elsewhere, that promotes some level of competition among registrar company and can only be to the benefit of investing public.
I would say that there are better things to do with government funds than to set up private enterprises. We have been thro a round of deregulations and divestments of government equities and listing of government companies and so forth. Now it would appear we are going back in time. So this kind of revisionist agenda is better subjected to public debate and scrutiny. It is important for the regulators to realize that there is no monopoly of ideas or intelligence.
Questionable precedent model
We understand that the single registry model has been operational in some jurisdictions, may be South Africa (SA) or Malaysia. But let us assume that it is operating in Malaysia. What makes Malaysia the best operating model? We understand that in SA and Francophone countries their Central Securities Clearing System (CSCS) doubles as registry. I am not quite sure. The point really is that they are presenting options as if they are world views and globally accepted standard.
There are some institutions that have evolved over time over the last the last 50 years that have resulted in creating employment, expanding shareholders base of the economy. And suddenly you wake up to bring an end to such long standing traditions and institutions. Unless there are other concrete and tangible allegations that can be substantiated, and can be subjected to public opinion, we don't believe that this is the way to go.
The CBN had already told us that they were evolving a group holding structure so that they could separate subsidiaries from the direct influence of the parent companies. So the banks, the registrar, the insurance companies, the mortgage institutions, are each subsidiary of a group holding. To the best of my knowledge some institutions are evolving in that pattern; they have already adopted that concept. They are working towards creating that kind of group entity which should be a quoted entity on the floor of NSE. We would like to have engagement sessions with the CBN, SEC, sit us down as operators push forward your arguments and let us counter so that we can jointly agree on the best ideas for our own peculiar environment.
Improvements in shares registration
Certainly, just like in any other sector whether in the capital market or banking sector, there will always be room for improvement. And that is why we would like to be given a chance to do substantially much more than we have done. And that can only be done in an environment where there is a level of reassurance from the regulators, operators, and the investing public.
I know that in recent years, registrars have invested heavily in personnel and technology development to bring up their service complements to be able to improve on service delivery to shareholders. When you compare service efficiency of registrars over time, you will notice that shareholders are actually better off now than in the early 90's. And every day we see that brokers and shareholders and the investing public and registrars have continued to co-operate and share experiences along the way. We have seen in recent times, initiatives, such as the e-platform that has been created by registrars including e-dividend, e-IPO, e-lodgment, and the rest of them.
In addition to that, in this organization, we have done the first development of the mobile technology that allows the shareholder access to basic information or an interactive basis with our system. Today, shareholders who register a mobile line can query our database and obtain any relevant information as to whether they have unclaimed dividends. And this is one of the most sensational topics in the capital market today.
You find that more often than not when people talk of inefficiency or express frustrations particularly with registrars, they are actually talking about unclaimed dividends. And what the industry has done is that it has consistently tried to communicate with investing public.
For instance, we print unclaimed dividend list which is circulated to all shareholders on a yearly basis. It cost several thousands of naira to do that on a regular basis. And the question people should be asking is that: Do these shareholders turn up and then they are denied their dividends? If your name is on the unclaimed dividend list, have you ever taken it to a registrar and they denied given it to the shareholder? There has never been such a case.
So, some of the initiatives particularly the mobile technology platform that we have developed will allow the shareholder query our database by sending a text message on whether he has an unclaimed dividend or not and automatically gets a feed back which could be 'Yes you have with dividend number and a directive to come within three working days to claim it.' Nothing can be more transparent and innovative in addressing the unclaimed dividend problem. I dare say that even the banks, with the level of their investments never have this kind of service where a stakeholder or customer could check their dormant account.
I am saying this as an illustration of the effort being made by our registrar to address the unclaimed dividends issue. And I am sure that other registrars are addressing the problem in one way or the other. In fact, there are various ways in which they are trying to innovate towards addressing the matter. It is not as if any body is sitting on the unclaimed dividends and does not want shareholders to claim them.
As to the potentials in the business, we keep engaging each shareholder, the broker, the various stakeholders and keep developing new ways which we can render efficient services to shareholders.
What to do with unclaimed N20 billion dividends
The provisions for the handling of unclaimed dividends are clear and there are various stages at which part of it is remitted back to the company and there are various stages at which it becomes status barred in which case it returned entirely to the company. And on a daily basis, I am aware that in this organization for example, that on daily basis unclaimed dividends are claimed by shareholders coming in from all parts of the country or visiting any of our branches outside Lagos State.
This has been happening on a regular basis. It is a moving stock. Don't forget that before the outstanding stock is fully disbursed more dividends are paid and the stock continues to move. So when people talk of unclaimed dividends, I usually ask whether they have done any investigation to know the total volume of dividends that have been paid which resulted to a balance of N20 billion?
If you do that statistics I am sure that the amount would not be less than N2 trillion. And then what percentage of dividends is unclaimed relative to the total value of dividends that have been declared over any period of time whether two, three or 20 or 30 years?
In other words if the unclaimed dividend is N20 billion what represents the gross amount that resulted to the balance may be well over N2 trillion. And in terms of percentage, because we also have done this study internally here, we found that on most registers it is usually less than 5 percent whether the study is based on 3, 5, 10 year period or more. That is to say the amount of unclaimed dividend is about 5 percent of what has been declared. But when people give it gross value without relating it to percentage terms, it appears mind-boggling.
The situation in other industries
If you look at other industries like insurance and bank industry, and try to find out the volume of dormant accounts/funds that are resident in those organizations, some times it makes nonsense of the gross total of unclaimed dividends that we are talking about in registrars. Some years ago in one of the new generation banks, I know that in a private study I saw not less than N11 billion as dormant accounts. And nobody is talking about those ones. So let us compare likes with likes.
We have done studies here on unclaimed dividends which showed very clearly that it is not as if people sit on the unclaimed dividend or that they do not dispatch the warrants. There are various reasons that cumulatively build up to account for it.
First, we do not have a national addressing system till date. So there is no standard way of street addressing. Aba, for instance, is different from Ibadan and Kano. In some streets you see old No. 2, and new No. 37. And this particular problem is one the issues that Nipost has been contending with and is working actively to see how they can eliminate it so that we will have a standard addressing system all over the country. That will then help us return to the days of the postman when your letter was brought to your door step.
Secondly, in a number of instances we have noticed that when some shareholders are buying shares particularly for public offer where addresses were incorrectly stated. In those cases, the shareholder would write his address indicating the state without specifying the actual area in that state, no post office box, no area, and in some cases no street at all. Where do you dispatch the letter in such case? It does not matter how many years, the company will continue to declare dividends, that account will continue to accumulate unclaimed dividends. That is why, for us, the mobile technology is an innovative solution because we know the level of mobile phone penetration in the country. And we believe that it is actually the most affordable; more affordable than the internet which the e-initiative is trying to address.
In some instances, there are banks that do not accept payment of dividend into savings account. And if the shareholder is the type that have only savings account, does not meet the requirements to open a chequing account, you keep sending the warrants and they just keep them, particularly when they are not considered to have high value. But you find that when it is a threshold that the shareholder now comes for it; may be because of bonuses and higher dividend rate the value now jumps significantly.
That is when you see the shareholder walking to claim the piles of dividend warrants that have accumulated over the years, and they now find a way to resolve it either by using it to open an account or whatever. And to a large extent the e-dividend initiative is helping because it has enabled registrars to do direct credit even if it is savings account. So over the period, these are the factors that accounted for the unclaimed dividend, not because any registrar takes joy in sitting on it.
CBN and reforms
The capital market thrives under a free market concept and market-driven polices and initiatives. Where there are distortions, they shouldn't last for long time otherwise, it becomes institutionised and people lose confidence in the market structures. Whatever the merits or demerits of CBN intervention, it shouldn't be elongated beyond a reasonable level of time and a certain level of involvement. I am aware that the CBN governor is conscious of the time element and that is why it seems he has sustained the pressure on selling off government interest so that private investors can come back and take control.
But beyond that also, the policies that are enunciated to support the government's intervention should not be such that takes away discretionary powers of management and shareholders in having an involvement in the day to day operations of the entities. As to whether shareholders can recapitalize the banks, I have learnt not to doubt the determination and capacity of shareholders in this country. I remembered that in the last consolidation exercise, not very many people ever believe that the number of banks that survive would survive. Nobody thought that the Nigerian capital market would actually demonstrate such depth and capacity to absorb such funds irrespective of such minuses that have come out from the recent events in the capital market. I think that is one glorious and significant contribution of the Nigerian capital markets to the growth of the economy.