IF JANG RETURNS IN 2011, JOS WILL CONTINUE TO BURN – PASALI, PDP STATE VICE CHAIRMAN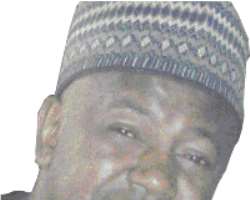 What are the chances of Governor Jang coming back in 2011
We don't pray for his return. If he returns, we don't know what will happen, Jos will continue to burn. His return will destabilise the country, not even the state. We have over 40 tribes in Plateau but all the major appointments are just from his Berom tribe. Recently, national awards allocated to the state were given mostly Berom people on the governor's recommendation.
All the infrastructural development are done in his area. Even in Berom, he segregates and deals with people from his particular district. Plateau people know this and that is why I say he does not stand a chance of coming back. Apart from Jos North, crisis has now started to erupt in Jos South too, and that is his own local council. There is crisis there all the time.
There is no way such a person will return. I am the Vice Chairman of Northern zone of PDP in the state and it is clear to all of us leaders including the former governor, Chief Solomon Lar, former governor Fidelis Tapgun, who was one of his campaign directors, that Jang is not coming back because he has no regard for elders.
The governor's supporters say that you people are now attacking Jang because he is not sharing money to elders like it was happening in the past.
That is not true. He was an elder at that time. Let him say whether money was shared to him. Did Dariye give him money? Was that why he was fighting Dariye at that time, if he says that is why we are fighting him now. Is it people like Tapgun or Alkali who donated campagn office and vehicles to him that will now be looking for his money? If PDP makes the mistake of fielding Jang, then the party will fail woefully in the state. We are happy that the national executive has dissolved the state executive where Jang put the Director-General of his campaign as chairman. Until we started the PDP 2, they never called any meeting. They were always with Jang,.
It was only recently that they even opened an office. Jang just pocketed the party. When we found out that the PDP has been collapsed into Jang Campaign Organisation, we had no option that to rescue the party by setting up the real PDP.
Is your PDP strong enough to challenge Jang?
I am telling that all the strong members of the party are with us. In fact, we control 75 percent of the state. It was when the national body of the party saw that we are the real party they now had to set up a caretaker committee.
But the current PDP leadership is dealing with Professor Shawn
No .If you ask the majority leader in the state House of Assembly, he will tell you that we are in charge. The Jang people went to court to argue that Professor Shawn is the real chairman, they used their state high court to get the judgement.
But the national did not recognise that and they were not allowed to attend National Executive meetings.
We have appealed that judgment and even the National Legal Adviser of the party has written to say that they only recognise the caretaker committee and not Dakum Shawn. We hope to get something reasonable from that appeal.
But you cannot take it away from Jang that he is developing the state in terms of infrastructure?
In this our ward, Naraguata ward 11, PDP won very well but there is no form of infrastructure development here.
Who is Alhaji Pasali?
I was born and bred here in Jos. I was state legal adviser of the defunct SDP in 1991. We founded the present PDP. I was the founding chairman of PDP here in Jos since the days of G34.
I brought G34 to Jos. Then I became the vice-chairman of PDP Plateau North.
Is there no credit you can give the governor after his two and half years in the office?
I have not seen anything credible that he has done, somebody who cannot stop crisis erupting from his local government. There are some leaders in Plateau who can call meeting and everybody will come, irrespective of their religion. He is not one of them.
You see Jang as the problem, don't you?
Yes, he is the only problem the state has, while other leaders like former governor Michael Botman and Ibrahim Mantu and others were able to stop crisis in their area by holding meeting with the Fulani, Jang could not.
Why is PDP also the opposition to itself?
There is really no crisis in the state PDP. The only problem the party has is Governor Jang. He could not stop crisis in his own area, so I see him as a problem.