EDO SOUTH ENDORSES IDAHAGBON FOR SENATE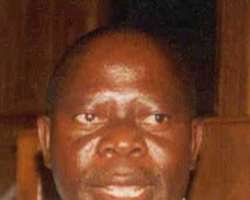 As the campaigns for the 2011 election into the upper legislative chamber of the National Assembly intensifies in Edo State, elders, youths, and the supporters of the Peoples Democratic Party (PDP) in Edo South Senatorial District have endorsed Barrister Henry Idahagbon as their choice for Senate.
Leader of the party in Ovia South West Local Government Area, Hon. Joseph E. Amowien, gave this assurance when the PDP senatorial aspiranttoured the seven local government areas in Edo South. Amowien said they had seen his campaign posters in the state and were only waiting to hear from him.
'Now that you have come to formally inform us, I want to say that members of the Peoples Democratic Party in Ovia South West are solidly behind you.
'We know that you have suffered and worked hard for the progress of this party even when the party was in deep crisis in Edo State.
You are one of the few loyalists of the party who stood their ground and we also know that you did very well during your tenure as commissioner. We believe that you will not let us down if you eventually become an honorable senator of the Federal Republic of Nigeria representing Edo South,' Amowien said.
At the end of the four-day campaign tour, Idahagbon promised that he would be loyal to the party, the elders, youths and to the district.