CANDIDATES RECORD MASS PASSES IN MAY/JUNE 2010 WASSCE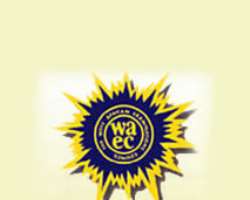 No fewer than 677, 007 candidates who wrote the May/June 2010 West African Senior School Certificate Examination (WASSCE) obtained five credits and above unlike in the last two years when candidates recorded mass failure.
The 677,007 successful candidates represent 50.09 per cent of the 1,351, 557 million candidates that wrote the school examination nationwide between April and May 2010.
Giving the breakdown of the May/June 2010 WASSCE in Lagos on Thursday, the Head of Nigerian National Office of WAEC, Dr. Iyi Uwadiae disclosed that out of the 1, 351,557 candidates, 534,841 (39.57 per cent) obtained six credits and above.
He explained that 677,007 candidates that made five credits and above were qualified to apply for admission into the nation's tertiary institutions.
According to him, 1,058,806 candidates representing 78.33 per cent had two credits and above, 936,470 others (68.84 per cent) obtained three credits and above while 806,583 candidates (59.67 per cent) got four credits and above, thus not eligible for admissions.
Uwadiae said, of the total number of candidates that sat for the examination, only 337,071 candidates representing 24.94 per cent obtained credits in English, language, Mathematics and three other subjects.
He further noted that 451,187 candidates (33.38 per cent) recorded credits and above in English Language while 560,974 (41.50 per cent) obtained credit and above in Mathematics.
His words: 'Out of the total number of candidates, 1,278,843 of them representing 94.62 per cent have their results fully processed, while 72,714 candidates (5.38 per cent) have few of their subjects still being processed, as various errors and omissions traceable to them are being sorted out by the council.'
On exam fraud, the HNO said the result of 77.168 candidates (5.71 per cent) are being withheld based on various reports of their alleged involvement in examination malpractices during the school examination.
'All the reports on cases of involvement in exam malpractice have been compiled for presentation to the Nigeria Examinations Commission (NEC) of the council in November 2010.