Southern Cameroons Set Out Four-Points Agenda For Self-determination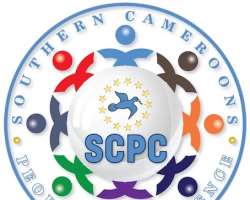 The Southern Cameroons People's Conference (SCPC) has unveiled a four-point agenda towards achieving justice, peace and self-determination for its people.
The four points agenda includes achieving unification of collaborative structure, coordinating humanitarian response, practical planing for the protection of homeland, and reasserting its position on the need for increased access to effective education.
This was contained in a joint communique signed by Eleanor Hagen and Ashu Kingsley, following a meeting with stakeholders in Toronto, Canada on 5—8 October, 2023.
The communique stated that refugees, Internally Displaced Persons (IDPs), women group, advocacy and revolutionary groups, non-state armed groups, Civil Society Organisations, Southern Cameroons Diaspora Communities, among others were present at the meeting both physically and virtually.
The group also extended gratitude to all stakeholders for their participation, while also assuring to reconvene for another meeting in the next three months for further actionable discussion.
The communique read below: