AFCON 2023: Nigerian Referees; Lost in the shuffle.
"Nigeria is a football rich country, we should be served our three squares in full"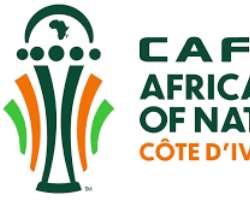 Despite already securing the 2023 Africa cup of nations qualification, the Super Eagles of Nigeria thrashed Sao Tome and Principe six goals to nothing. A nation with just above 200,000 in population, this country qualifies as the second smallest country in Africa and amongst the smallest in the world. A country with little or no history in football tournaments. The gap between these two nations is incredibly wide.
Then came the fly in the ointment; CAF, the governing body of African football released a list of 85 officials for the 2023 African cup of nations, 69 of these officials are listed as referees; 32 for the centre role, 33 as assistants and 4 as Video Assistant Referee (VAR). Surprisingly and shockingly, no Nigerian official was considered in any category whilst Sao Tome and Principe has a representative.
Countries like Cosmoros,, Burundi, Djibouti, Lesotho, Mauritius and Mauritania that are considered to be far behind Nigeria in football has refereeing representation in the coming tournament which will be holding early next year while the mighty Nigeria wasn't found credible to produce any.
Two countries of Arabian descent; Egypt and Algeria have the highest number of selected officials (3 each). Morocco, Mauritania and Mauritius have two each. Officials were also selected from Ghana, Congo, Somalia, Gabon and a host of others.
Look back on, the last time a Nigerian referee officiated at the centre in Africa's biggest tournament was seventeen years ago; the 2006 edition.
In the wake of this latest disappointment, there should be a critical review of this anomaly and disproportion. This is a football distress, a slap on the face of the nation's football federation and a calamity to the referees association. Could it be poor performance, lack of credibility, lack of fitness, poor record, injustice, football politics or CAF is just acting according to Hoyle ? The Nigerian football federation must come above board and unravel this mystery. This should be a challenge for Mr Ibrahim Gusau's administration.
Our referees must come out of the woods of underachievers and should be able to officiate at regional and global tournaments. Nigeria is a football rich nation, we should be served our three squares in full.
Jubril Hammed is a football enthusiast