Southern Cameroons Unveils New Ambazonia Conference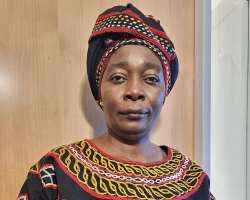 Paulette Mengjo (Mama Ambazonia)(One of the Speakers at the conference)
Members of various Southern Cameroons group have announced plan to organize the 2023 Ambazonia Conference.
The conference which used to be known as the All Ambazonia Conference, has however been renamed as the Southern Cameroons People's Conference (SCPC).
This was contained in a joint communique signed by 17 different groups.
The conference which is to start from October 5th -8th of 2023, is headlined under the theme: "Southern Cameroons: Stronger Together in our Diversity."
The full communique read below:
Register here👇🏾👇🏾👇🏾
www.scpconference.com
Register for your accomodation here👇🏾👇🏾👇🏾
https://www.eventbrite.ca/e/southern-cameroons-peoples-conference-registration-698690771907
*As mothers, we strive to create public voices for ourselves and our dying people, our refugees, our IDPs and are Prisoners of Conscience. We will not be intimidated by violence, by impunity nor by manipulation. We the mothers will make our voices heard through the SCPC 2023 in Canada. We shall Represent our Children, Husbands, Brothers and Sisters*