President Jonathan appoints Chief Economic Adviser and Special Adviser on Policy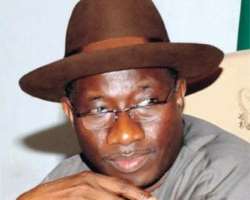 Goodluck Jonathan
President Goodluck Ebele Jonathan has appointed the Chief Economic Adviser.
 
She is Professor (Mrs.) Precious Kassey Garba.
 
Until her appointment, Garba has served as Professor of Economics and Dean, Faculty of The Social Sciences at the University of Ibadan. She was also Vice President of the Nigerian Economic Society between 2003 and 2007.
 
Garba is a recipient of several prizes in academic research and author of many research works on Economics.
 
President Jonathan also today appointed Professor Dan Adebiyi as his Special Adviser on Policy Monitoring and Performance Evaluation.
 
A seasoned policy analyst who has served government in various capacities, Prof. Adebiyi is presently a member of the Presidential Advisory Council. He has his degrees in Political Science, International Relations, and Government and Strategic Studies from the University of Ibadan and the Harvard University, USA.
 
Both appointments take immediate effect.