BREAKING NEWS! NOLLYWOOD STAR ACTRESS, OGE OKOYE DELIVERS BABY GIRL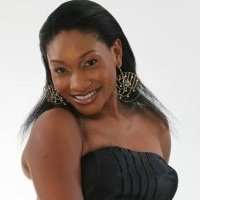 Sexy and beautiful actress, Oge Okoye has just been delivered of a bundle of joy, a girl, three days ago at St Elizabeth Hospital, London. The joyous mother, information from London has it, has been glorifying God for making her a 'complete mother'-she now has a boy and a girl.
The Nollywood versatile actress, who was born in London almost three decades ago, we learnt, gave birth without any complication. The mother of two, whose husband is the happiest father on earth, has been in London for months now for the ante-natal and series of medical check-ups.
The beautiful, fun-loving, romantic and very adventurous 2004 graduate of Theatre Arts from the Nnamdi Azikwe University, Akwa, Oge, was sighted in a good mood by our source in London last Saturday looking so radiant shortly after the delivery of the beautiful bouncing baby
. Stanley Duru, the Nigerian born Amsterdam based husband of the star actress, Oge, was said to be right at the hospital to help her wife carry the baby home. Say Love wantin-tin and you are not far from the truth.
While Oge was still carrying the baby in her womb, she was said to have enjoyed herself to the fullest with her husband, attending partings and interesting places together. www.nollywoodgists.com wish her all the best. And for the bundle of joy, we say a big, WELCOME TO THE WORLD!
Oge has been off the movie scenes for more than 8 months now and if there is anything she wishes for herself now that she has given birth, it's to return in a big way to the screen as soon as she can.