Global Terrorism Index 2023: Bangladesh Becoming Role Model In Combating Terrorism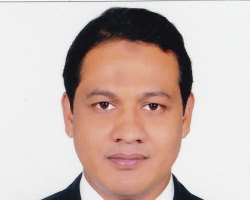 Terrorism and militancy are important issues in the history of current international relations. Earlier terrorist activities were limited to certain regions of the world. But since the beginning of the 21st century, there has been a wide spread of terrorism and militant activities. Using science and technology, terrorist and militant organizations have spread their webs around the world. Today, terrorism have taken a transnational and intercontinental form.
The Institute for Economics and Peace, an Australian-based organization that studies terrorism, published a report on April 10, 2023. According to the report, Bangladesh is the most successful South Asian country in countering terrorism. The country ranks much better than Pakistan, India, Sri Lanka, and even the United States and the United Kingdom in the Global Terrorism Index. The index is prepared by analyzing a country's annual number of terrorist incidents, hostages, and casualties.
According to their index, Afghanistan is the number-one country for terrorism. Pakistan's position is 6, India's position is 13, the United States' position is 30, the United Kingdom's position is 42, and Bangladesh's position is 43. According to the data from the Institute for Economics and Peace, Bangladesh was ranked 40th in 2022, 43rd in 2023, and 22nd in 2016. In other words, since 2016, Bangladesh has continuously improved its position in the fight against terrorism. However, other South Asian countries, including the United States, were always far behind Bangladesh. That's why the report is very positive for Bangladesh.
In Bangladesh after Sheikh Hasina's government came to power in 2009, it took various steps and made plans to suppress militancy. Passes the Anti-Terrorism Act. Amendments were made to the relevant laws. During the coalition government in 2009–2013, a series of attacks on bloggers, writers, publishers, Hindu-Christian-Buddhist priests, university teachers, human rights activists, followers of dissident Islamic ideologies, law enforcement officers, and foreigners undermined the anti-militancy activities in the country and challenged Sheikh Hasina's government.
No doubt, the militant attack on the Holey Artisan Bakery in Dhaka on July 1, 2016, which left 29 people—mostly foreigners—dead, also dealt a big blow to the image of Bangladesh. Many international agencies decided to shut their offices in Bangladesh, and a large number of foreigners left the country following the attack, posing a great challenge to the government in maintaining foreign relations and keeping the pace of development activities. The government, however, handled the issue so effectively that Bangladesh has become a role model for other countries in combating terrorism and militancy.
As different steps helped Bangladesh to regain the confidence of the international community in the government, the international agencies revised their decision of closing their offices in Dhaka while the foreigners who had left Dhaka came back. At present, a large number of foreigners are working in the country and traveling to different parts of the country with great confidence. Bangladesh's law enforcement agencies are now sharing their experiences and tactics for combating terrorism with various countries. A good number of countries have sent their anti-militant officers to Bangladesh to gain the practical knowledge and training that Bangladeshi law enforcers displayed during their various anti-militant operations across the country.
Bangladesh has benefited from Sheikh Hasina's government's zero-tolerance policy against militancy. So far, 8 militant organizations, namely JMB, Shahadat-e-al-Hikma, JMJB, Hizbut Tahrir, Huji-B, ABT, Ansar Al Islam, and Allahr Dal, have been banned by the Bangladesh government. Sheikh Hasina's tough stance made it possible to dismantle the militant network in Bangladesh.
Due to the principles of the state, belief in non-communal ideals, and the strong, efficient, and visionary leadership of Sheikh Hasina, Bangladesh today sets an example in the international arena in combating terrorism and militancy. The success in suppressing the terrorists has brightened the image of the country at the international level. The members of parliament of Germany's Hesse province have praised Sheikh Hasina's government for fighting terrorism and militancy. At a meeting organized by the World Anti-Terrorism Organization, speakers said that Sheikh Hasina's government's zero-tolerance policy in countering terrorism can be an exemplary example for world peace. Again, the United Nations has advised some countries affected by terrorist attacks to follow Bangladesh.
Security forces, especially the elite force RAB, are playing a leading role in fighting militancy and terrorism in the country. Apart from this, prevention of drug trade and trafficking, prevention of human-women-child trafficking, daring operation of RAB in various clubs to stop illegal casinos or gambling, operation against adulterated food and drugs, and above all, the contribution of RAB in prevention and elimination of corruption and irregularities is undeniable. RAB's role in suppressing piracy in the Sundarbans and coastal areas must also be acknowledged. In that situation, the sanctions imposed by the United States on some members of this force are completely unintended and unacceptable.
The government formed the Anti-Terrorism Unit (ATU) as a specialized unit only to combat militants and terrorism. The Anti-Terrorism Unit of Police, Counter-Terrorism and Transnational Crime of DMP, Cyber Crime, Investigation Center, and Lawful Interception Unit of Police Headquarters are working directly to suppress militancy. RAB, police, NTMC, and the cyber team are all working together to eliminate all forms of extremism and terrorism. These forces are also alert to prevent the activities of militants on social media and online. This effort is quite effective.
The people of Bangladesh are religious but not fanatical. If they were bigots, they would not have freed the country from Pakistan in 1971. Bangladesh is a peaceful country with a diverse population of different religions, castes, and ethnic groups. The constitution of the country guarantees the right of every citizen to follow his own religious rules and regulations in a free and independent environment. Muslims, Hindus, Buddhists, Christians, Chakma, Marma, and Santal people of all races and religions have been living together in harmony in this country.
While it is true that terrorism and militancy in Bangladesh could not be fully eradicated, but it has been possible to control them strictly. The present government's zero-tolerance policy on terrorism and militancy, the concerted efforts of law enforcement agencies, and the awareness and responsibility of the people meant that the radical extremist militant groups could not consolidate their position in Bangladesh.
Combating terrorism is the highest priority of the government. Similarly, the anti-militancy mentality of the people makes it easier for the law enforcement agencies to suppress militancy. There is no other precedent in the world for the unity of political organizations, civil societies, teacher-student societies, parents, intellectuals, businessmen, various professional organizations, and people from all walks of life to build mass resistance against militancy and radical sectarianism, along with the concerted efforts of the law and order forces.
Sustainable democracy and development require sustainable peace, andsustainable peace requires sustainable security. Behind all the democratic, political, and socio-economic development of Bangladesh is the country's overall security system. Bangladesh is now one of the great wonders of the world because Hasina government has managed to build a safe Bangladesh by suppressing terrorism and militants. According to the World Economic League Table, Bangladesh will be the 25th largest economy in the world in 2035. In order to continue this progress in the economy, it is necessary to build a country free from terrorism and militants. So, national unity should be built against terrorism and militancy, and each should work against terrorism and militancy from their respective positions.
Kamal Uddin Mazumder is a Researcher and Strategic affairs analyst and writes from Dhaka, Bangladesh.