WIP Africa Plans To Expand Real Estate Investment Offer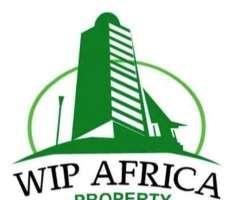 Nigeria's property and lifestyle management outfit, Wealth Island Property (WIP) Africa, has disclosed its plans to expand exclusive private property offering to a wider audience, starting with Peace Gardens in Ikotun, Lagos.
Chief Executive Officer of the firm, Tade Cash announced that one of their strategies going forward, is to help more people attain economic freedom through their range of assets strategically located in most South-West cities of Nigeria.
"We believe that helping people to map their way into economic freedom will help us grow our database of loyal customers, and also deepen the social development project that we have embarked on since the company set out over 12 years ago", he said.
Cash, whose company had completed several housing developments in major areas in Lagos, noted that the Peace Garden offers a plan that sees a portion of the project given at about a third of the market value to N7.5 million per plot.
The WIP Africa chief also said that apart from expanding their inner clientele ring, they had chosen to go open with the offer as a way to help a lot of Nigerians reposition and even-out during the ongoing economic recession.
"We have over eight property projects going on simultaneously, and this offer only exists to the public on the Peace Garden in Ikotun alone. However, I think the biggest catch for us is to see this offer become the anchor point for people's economic stability," he said.