TEF-Funded Entrepreneurs Amount $2.3bn Revenue – Report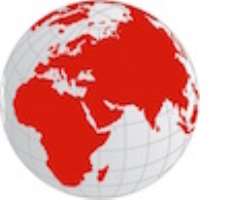 African entrepreneurs trained and supported by the Tony Elumelu Foundation have generated a sum total of $2.3bn revenue since 2015s.
This was revealed in a brochure put together to commemorate the 60th birthday of TEF Founder, Mr. Tony Elumelu, on Wednesday.
According to a report in the brochure, about 1.5 million entrepreneurs have so far been trained and supported by the foundation, which has an Africa-wide outlook.
So far, over 18,000 entrepreneurs across the African continent have benefitted from the over $100m seed capital disbursed by the foundation, while about 25 per cent of the beneficiaries have been able to get additional investments in their businesses.
In terms of environmental sustainability, the foundation said that 83 per cent of its beneficiaries were contributing to minimising carbon footprint, and 91 per cent were contributing to waste minimisation and the use of natural products and sustainable materials.
The foundation said, "The robust ability of the foundation to reach entrepreneurs across geographies and sectors has enabled it to conduct innovative partnerships with the European Union, United Nations Development Programme, the International Committee of the Red Cross, the United States Government via the United States African Development Fund and others with bespoke programmes including targeting female empowerment and growth in fragile states."
TEF revealed that Elumelu, believes in Africapitalism, which is predicated on the belief that the private sector can and must play a leading role in the continent's development.
Africapitalism encourages private sector businesses to get involved in the business of developing the continent, rather than leaving it to governments, donor countries and philanthropic organisations.