US Scheme Initiate $274m In Affordable Housing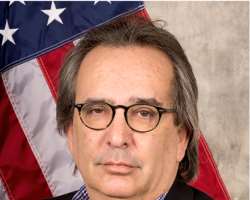 Jim Polan (DFC Vice President for the Office of Development Credit)
The United State Government's Prosper Africa initiative has disclosed the close of $274m long-term financing for the housing sector in Nigeria and other West African countries.
To achieve this goal, Prosper Africa is partnering with Bank of America Securities Inc, Brean Capital LLC, The Bank of New York Mellon, Togo's Caisse Régionale de Refinancement Hypothécaire, the US Agency for International Development, and the US International Development Finance Corporation.
It stated that this deal is expected to help about 6,000 households gain access to homeownership.
The DFC Vice President for the Office of Development Credit, Jim Polan, added, "DFC partners with the private sector to make impactful investments around the world, including in West Africa where affordable housing is a critical need.
"The agency is pleased to work with such a diverse group of investors, including colleagues from the U.S. Government on this important issue that will help provide affordable housing and bolster stability for thousands in the region."